Welcome To my Talk Page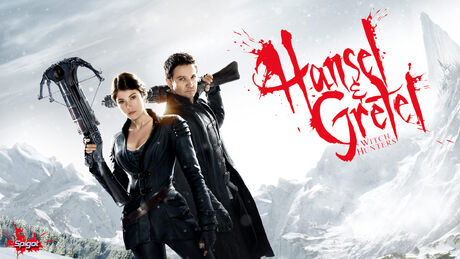 Categories. Edit
This page is a category page please don't edit it, or insert pictures on it, any edits you make will be removed, thanks for your co-operation
This includes you; please, stop. MinorStoop 05:40, April 9, 2013 (UTC)
Random Question Edit
No concern of mine. MinorStoop 05:56, April 9, 2013 (UTC)
T=ML editsEdit
Most edits by most anyone get reverted anyway. She's no problem. MinorStoop 08:01, April 10, 2013 (UTC)
Re:SuggestionEdit
If it's the movies main pages you're referring to, there are no videos on them - thy're all link to MediaWiki. If it's video pages, perhaps you should ask Pam. MinorStoop 10:01, April 10, 2013 (UTC)
Host wikiEdit
I'm not taking up any more admin duties. Sorry. MinorStoop 11:03, April 10, 2013 (UTC)
Re: Video PagesEdit
Change one of the video pages so we can see what it looks like and how functional it is. -TagAlongPam (talk) 11:16, April 10, 2013 (UTC)
I think that design works well for those pages. Feel free to do the same to the other video pages. -TagAlongPam (talk) 22:35, April 10, 2013 (UTC)
Re: La tua cantanteEdit
It's a term indicating humans, not vampires. MinorStoop 04:06, April 16, 2013 (UTC)
Noticed how short the "human" page is? MinorStoop 06:11, April 16, 2013 (UTC)

Cullen, the "cantante" page is longer than the "human" page - you can't simply add the former to the latter without editing it some. You think you can do it properly? MinorStoop 06:34, April 16, 2013 (UTC)
It's not so much a question of asking permission for "what" should be done, but of figuring out "how" it should be done. You've never shown us you could do it - not that I can see it, at least. You're right that "La tua cantante" belongs on the "Human" page, but you can't simply merge the two pages - you've got to integrate them, for example. You updated the filmography of Rami Malek; which is fine, but you haven't checked how other tables are written, so it was not formatted properly. MinorStoop 09:41, April 18, 2013 (UTC)
Why the - did you deleted my photo with Edward, Jacob and Renesmee? It's supposed to be - there! And leave it alone -! And I do not - like it -! So leave me alone and I will - put it back there cause it's necesseary and that page needs it -!
-Bella M.S. Cullen- (talk) 11:21, April 18, 2013 (UTC)Taylor Swift Luver 143!
Say, V&W, are you thinking about what you're doing, when you edit main pages? You've been contributing here for two and a half years or so, including your Cullen's are HOT persona, and your edits get (practically) always reverted. Don't get me wrong, it's not willful vandalism - it's just mindless and random editing. MinorStoop 08:58, April 21, 2013 (UTC)
Re:Delete PleaseEdit
Looks like I've got beaten on the punch. MinorStoop 09:10, April 26, 2013 (UTC)
Check the deletion log. MinorStoop 09:35, April 26, 2013 (UTC)
See here. MinorStoop 10:11, April 26, 2013 (UTC)
Wikipedia links. Edit
Please, stop adding links to wikipedia to pages; if they were allowed, the wiki would be composed by nothing else.
By the way, after two years you've been contributing here, your edits are still those of a beginner - rough, inappropriate, unclear about the structure and the purpose of this wiki; I'd be hard pressed to remember even one who wasn't reverted right away. (That's incorrect, tabbers in galleries have been accepted.) Since I'm tired of following up a lost cause, I might (I probably will) block you for some time in the near future - and not for a mere week or two.
Please, think it over,
MinorStoop 07:56, April 29, 2013 (UTC)
Sandbox. Edit
In due time, please familiarize yourself with the Sandbox. MinorStoop 07:44, May 5, 2013 (UTC)
You really did itEdit
What made you get blocked, maybe it it was your own stupidity that lead you this way, but you really need to stop with the edits that are not good for this wiki. So please stop it, other users on here are feeling like your here to only to "troll" this wiki. I bet that is what your doing, and your goal is to be one and by the wiki's rule, trolls get blocked and seriously I am not afriad to say this that your reckless and stupid.
203.25.141.7 22:12, May 16, 2013 (UTC)
User blocked for a bit. MinorStoop 22:20, May 18, 2013 (UTC)