Talk:VampiresAndWerewolfsareAwesomeAsHell23/Archive 3
Add New Page
This is an archive of past discussions. Do not edit the contents of this page. If you wish to start a new discussion, please do so on my current talk page.
Warnings.
Edit
Please be careful when issuing warnings - the one to Andythewraith was very over the top. MinorStoop 08:12, July 24, 2012 (UTC)
Seriously, be careful - a misunderstanding could be get ugly.
And, I'm sorry, I'm the last guy you should ask about bullies and bullying.

MinorStoop

12:47, July 24, 2012 (UTC)

</div>
I can't see it. Thanks, though. TeamTaycob 14:59, July 27, 2012 (UTC)
User page and competition
Edit
I love all the pics! You've obviously put A LOT of love and time into your page. Hope you're doing well and school is going ok ( if you're doing any summer classes). I'm wanting to promote that idea you had about the competition, that you posted on my talk page. Any ideas? I'm a newb with the wiki universe, so I could use some experienced advice! Thanks! Bella is Beautiful (talk) 06:43, August 1, 2012 (UTC)
I'm not MS, but welcome back. Nothing really happened. TeamTaycob 17:31, August 5, 2012 (UTC)
Thank you.
Edit
Thanks. How are you? TeamTwilightFanLawrenceGirl
Can you make some templates for my wiki? Callie
Yes, he is sexy. And thank you for agreeing to make some templates (Because If Im honest, I don't have a clue how to make one, lol). Also, can you make me a signature? Can it say "TeamTwilightFan" the size can be "5" and the color can be random colors. :) Callie :) Loaf ya!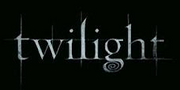 Your most recent blog...
Edit
...happens to use material from TeamTaycobsessiveObnoxiousMoronicBlackNike'sGirl. Same photos, same captions, same caption colors, everything. It looks like you copied and pasted an entire portion of her user page and exploited it in a blog without her permission. I just got word back from Nike's Girl. She's not okay with it, and she wants the blog to be taken down. By the time you receive this message, the blog will probably be deleted. So, if you're wondering what happened to it, that's it. TeamTaycob 17:51, August 11, 2012 (UTC)