Welcome to the Twilight Saga Wiki, and thank you for your edit to the User:Vampire1901 page!
There's a lot to do around here, so I hope you'll stay with us and make many more improvements.
Recent changes
A great first stop, because you can see what other people are editing right this minute, and where you can help.

Stubs
These are very short articles that need your help in expanding them. Check them out and see what you can do!
Questions? You can ask at the Help desk or on the "discussion" page associated with each article, or post a message on my talk page!
Need help? The Community Portal has an outline of the site, and pages to help you learn how to edit.
I'm really happy to have you here, and look forward to working with you!
-- Charmed-Jay (Talk) 11:20, July 25, 2010
Hello..:D
Edit
Sure we can be friends..:D
Well thxs best friend!
The Moon Coven
Edit
Hi, I'm starting my own Vampire coven! If you would like to be in it, please put Oh yeah, on this page! I'm the Vampire leader!
Hey!!..:D
Edit
Hey just did your infobox but I don't know what to put in your alias,species,hair,eyes,skin,family,abilities,special abilities,job and loyalty.
For my name put Bree Lamey, for my born put 22 october 1999, for my turned put 3 May 2010, for created by put Jasper Hale, for Species put Vampire, for hair put Dark Red, for eyes put red, for skin put pale skin, for abilities put Self-Control, for family put Emily Lamey - Mother, Ethan Lamey - Father, Ryan Lamey - Brother & Sara Lamey - Sister, for job put killing & for loyalty put Bella Swan, Jacob Black, Jasper Hale & Bree Tanner! Ok!
Oh, wow! Thanks a lot. I worked really hard on it, though I must say the coloring was the hardest. Thanks again for the compliment!Puddinginthesky 18:16, July 27, 2010 (UTC)puddinginthesky
Annyoing...?
Edit
Wait, what? Puddinginthesky 18:09, July 28, 2010 (UTC)puddinginthesky
Just wanna know where did you get your Volturi necklace? from iLoveBree&Alice.
Happy Birthday..:D
Edit
Happy Birthday..:D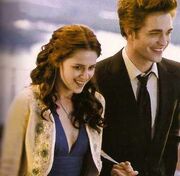 hi :)
wanna be friends?
CullenLoverForever17 18:46, August 10, 2010 (UTC)