Welcome
Welcome to the Twilight Saga Wiki, and thank you for your edit to the Bella Swan page!
There's a lot to do around here, so I hope you'll stay with us and make many more improvements.
Recent changes
A great first stop, because you can see what other people are editing right this minute, and where you can help.

Stubs
These are very short articles that need your help in expanding them. Check them out and see what you can do!
Questions? You can ask at the Help desk or in the comments at the bottom of each article, or post a message on my talk page!
Need help? The Community Portal has an outline of the site, and pages to help you learn how to edit.
I'm really happy to have you here, and look forward to working with you!
-- MinorStoop (Talk) 00:26, March 30, 2013
Chat
Thanks! I'm in chat now, if you want to chat............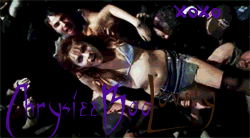 00:10, March 31, 2013 (UTC)
Boba Fett
First, nothing is ever really deleted on this wiki, at most is marked as invisible; otherwise you wouldn't have any page history nor would you be able to undo/revert a malicious or wrong edition.
Second, badges are awarded automatically - the system only records that a modification has been made to a page, and is unable to make any judgement call on its worth.
Hope that this answers your question about the title guy... MinorStoop 09:12, April 1, 2013 (UTC)
Pages
ReaderFan, please do not start main space pages for what's better suited to blogs. You'll only get said pages deleted. MinorStoop 01:33, April 2, 2013 (UTC)
Good Evening! I found you on here too! Maybe I'll find a few people here to read my story, mind if helping?
LouisitoMalek (talk) 00:19, June 3, 2013 (UTC)LM