Welcome to the Twilight Saga Wiki, and thank you for your edit to the Ten Reasons Jacob is Stupid page!
There's a lot to do around here, so I hope you'll stay with us and make many more improvements.
Recent changes
A great first stop, because you can see what other people are editing right this minute, and where you can help.

Stubs
These are very short articles that need your help in expanding them. Check them out and see what you can do!
Questions? You can ask at the Help desk or on the "discussion" page associated with each article, or post a message on my talk page!
Need help? The Community Portal has an outline of the site, and pages to help you learn how to edit.
I'm really happy to have you here, and look forward to working with you!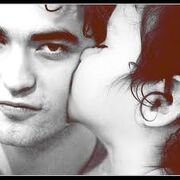 You sure you know what you're doing?
Edit
Ngebendi 04:12, October 24, 2010 (UTC)
Glad you like the top Edward list...it's not really mine, I just copied an old list and put it into the new format we're trying out...which has voting and a bunch of other neat stuff. What do you think, is the new version a good one? Sena
23:33, October 24, 2010 (UTC)
RE: Pictures
Edit
I reverted your edit since what you described happened. I don't know why you added your pics and the rest disappeared. Are you sure you didn't actually highlight the text and paste in your pictures. I suggest previewing the page when it's complex like that before saving. If you still have problems let me know. LuckyTimothy 22:49, November 22, 2010 (UTC)
No need to be sorry, it happens. :)

Luck

y

Timot

hy

23:17, November 22, 2010 (UTC)
Re: Odd Question
Edit
You may want to ask JoKalliauer. If he finds the time to answer, he'll give you all the whys, hows and wherefores you want.

Best, Ngebendi 01:04, November 25, 2010 (UTC)