Welcome to my talk page, <insert name here>
.
If you're here to troll: I suggest you left right now.
If you're here to do anything but troll:Write a comment in the comments section or leave a message, by clicking on the "Leave a message" button.
Don't forget to sign your messages by using four "~".
______________________________________________________________________________________________
Hey-ooo
Idk, I just wanted to be the first message of this archive. I'm watching old videos of Taylor and I'm sobbing, omfg. HE'S TOO MUCH. TeamTaycob 18:51, November 3, 2012 (UTC)
Xavier Samuel's page edit
Heyaah :) Uh, I've made an edit on Xavier Samuel's page and saw that you removed it. Is it inappropriate? What I added? Just wanna know why. Thx! iamJessa 09:51, November 10, 2012 (UTC)Jessa
Oh, ok. I got it. Sorry. iamJessa 09:55, November 10, 2012 (UTC)
COME HEEEEEEEEEEEEEEEEERE
I WOULD NEVER CHANGE AJFKLAJFALFJA I LOVE YOU SO MUCH THANK YOU. TeamTaycob 14:14, November 16, 2012 (UTC)
So...
... what are your plans for Christmas? :) MinorStoop 09:28, December 16, 2012 (UTC)
This plan somewhat sucks. I just missed the premiere in english of the "Hobbit" in my hometown, damnit, so I can't say I have many plans myself. But I'm going to watch it in Italian anyway, and I'll buy the DVD in the original.
And, yes, she wrote a prose poem, didn't she? :) MinorStoop 09:37, December 16, 2012 (UTC)
Happy Holidays
I want to wish you a happy holidays, I am so excited for this years christmas are you ready for it, it has come so quick this year. There is only nine days to go. So excited he he he he he..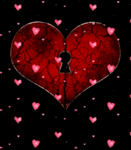 My Coffin • Message Me, I won't bite • My Blood Bank
That is ok, I must of admit that I am going to be a maniac opening my presents open this year, even though I am 21 this year, I am still like it.
MERRY CHRISTMAS, LOVIE
I wish you all the happiness and cookies and trainers and Taylorness and Ashleyness in the world! *Jacob hugs you until you fall over* Love you!!
TeamTaycob 15:07, December 25, 2012 (UTC)
I'll add my four cents, and wish you the same - can't beat Long-TT here. :) MinorStoop 15:14, December 25, 2012 (UTC)

:::Hiding under the rug::: MinorStoop 11:33, December 26, 2012 (UTC)

:::Wagging tail from under the table::: MinorStoop 12:21, December 26, 2012 (UTC)
That's so sweet akfjnaanfkalf.
Oh my gosh, haha. I'm so inappropriate but that's so great. xD TeamTaycob 20:28, January 19, 2013 (UTC)