Welcome to my talk page, <insert name here>
.
If you're here to troll: I suggest you leave right now.
If you're here to do anything but troll:Write a comment in the comments section or leave a message, by clicking on the "Leave a message" button.
Don't forget to sign your messages by using four "~".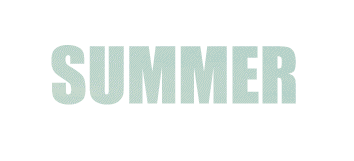 _____________________________________________________________________________________
To hear is to obey, effendi!
Edit
OK, I will! MinorStoop 15:21, June 20, 2013 (UTC)
As for the template, easily fixed, as you have done - double brackets are the way to instruct the system it is a template, so there's no need to add "Template:" to the link.
Why there is not a Twilight book quote page, I've got no idea. I have created one; feel free to start filling it. :) MinorStoop 10:19, June 21, 2013 (UTC)
Ya know, cherimoja alegre, I don't either. I've read the book once and that was enough; I'm not motivated to do so again. If you are not in a position to deal with quotes, I'm sure somebody else will. MinorStoop 10:32, June 21, 2013 (UTC)

As for the template, no big deal, I've cleaned the pages, and that's it. MinorStoop 10:33, June 21, 2013 (UTC)
The <noinclude> ... </noinclude> couple indicates that whatever categories between them are not to be applied to the pages the template is added to. MinorStoop 13:23, June 21, 2013 (UTC)
MinorStoop 14:19, June 21, 2013 (UTC)

Granted, oh, captain Jill Sparrow! MinorStoop 11:05, June 22, 2013 (UTC)

I see you figured it out. Were the series longer, more complicated, and with more books, a publication-order list and an internal-chronology list would be in order, but since there are only five books, the first order is fine. MinorStoop 14:13, June 22, 2013 (UTC)

Of course, Midnight Sun, it being a leaked partial draft has to be kept separate from published novels. MinorStoop 14:18, June 22, 2013 (UTC)
Wiki availability.
Edit
There's been a crash, or the system is down for maintainance. MinorStoop 11:06, June 23, 2013 (UTC)
Re: Comments, comments, comments
Edit
Meaning the injunction to shut up? MinorStoop 13:33, June 28, 2013 (UTC)
Done. MinorStoop 13:39, June 28, 2013 (UTC)
I missed the hustle and bustle of this wiki. You, Chief-TT, the serious editing of before summer. Other than that, not too badly - getting busy in real world. Frustratingly, I might add: try battling one of the most intricate bureaucracy of the old world... MinorStoop 19:08, October 19, 2013 (UTC)
RE: Hi, there
Edit
Well, nice to see you. Looks like CJ beat me too it with protecting Christian's page. I usually get e-mails when I get new messages on my e-mail but not this time. Otherwise I would've protected a few days ago. LuckyTimothy 04:30, July 15, 2014 (UTC)