Welcome to the Twilight Saga Wiki, and thank you for your edit to the User:TeamTaycobAndTaystenSoJustAdoreMe page!
There's a lot to do around here, so I hope you'll stay with us and make many more improvements.
Recent changes
A great first stop, because you can see what other people are editing right this minute, and where you can help.

Stubs
These are very short articles that need your help in expanding them. Check them out and see what you can do!
Questions? You can ask at the Help desk or in the comments at the bottom of each article, or post a message on my talk page!
Need help? The Community Portal has an outline of the site, and pages to help you learn how to edit.
I'm really happy to have you here, and look forward to working with you!
-- Charmed-Jay (Talk) 16:08, April 15, 2012
hey,its a bit freaky too that there are alot of Taycobs! Dee(TeamTaycob) and nikes girl,agree.there are so many of them now i can't stop counting.But not to worry,but i'll defo be freaked out if theres another single Taycob in this wiki,again!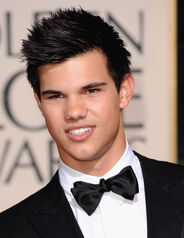 TeamTaycob
15:13, April 16, 2012 (UTC)
Comment on a talk page
Edit
I saw your comment on the talk page of User:Imataycobsobettergetusedtoit and that's just unacceptable. You're being blocked for a week. TeamTaycob 13:13, May 8, 2012 (UTC)
Explanation for you being blocked.
Edit
You were blocked for harassing another user. Being an admin is not about being friends with people - if you're deliberately a jerk to other users, you are going to be blocked. And that's just what you got. TeamTaycob 04:47, May 18, 2012 (UTC)