Welcome
Welcome to the Twilight Saga Wiki, and thank you for your edit to the User:TeamSeth page!
There's a lot to do around here, so I hope you'll stay with us and make many more improvements.
Recent changes
A great first stop, because you can see what other people are editing right this minute, and where you can help.

Stubs
These are very short articles that need your help in expanding them. Check them out and see what you can do!
Questions? You can ask at the Help desk or on the "discussion" page associated with each article, or post a message on my talk page!
Need help? The Community Portal has an outline of the site, and pages to help you learn how to edit.
I'm really happy to have you here, and look forward to working with you!
-- Charmed-Jay (Talk) 18:13, August 2, 2010
heyy :)
Wanna be friends?
Dont you think Seth is soo cute :)
CullenLoverForever17 18:56, August 12, 2010 (UTC)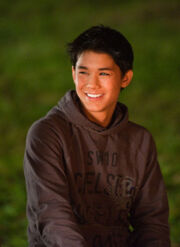 Hi! Jordan Rogers 22:29, September 24, 2010 (UTC)Teamedward11
Hey
Ok, jeg ville prøve å sende melding selv. Jeg tror det blir litt rart vis jeg skriver melding og ikke legger inn noen bilder av han derre Seth duden.. Så bare hyggelig <3
Orker ikke finne fler nå.. Bare spørr vis du trenger : ) —Preceding unsigned comment added by TwilightSagaLover (talk • contribs)
Is it Norwegian?
 — Jo

hannes

Kalliauer (

talk

)♥ 19:29, September 30, 2010 (UTC)
Happy Birthday!!!
Happy birthday, Helen/TeamSeth!! Your opinion (and your blogs) rock so hard, and if someone tries to ruin your day, I'll pound them in the face quicker than you can say "Renesmee is a horrible name and Jacob and Bella are great together and Edward should get kicked in the balls". Anyways, I hope you (and Pucktana88, tee-hee) have a marvelous day! In honor of an awesome person turning one year older today, here's a Twilight video! (It's just something I do on the birthdays of users here.)
Well, it's a Taylor video, but I still think you'd love it. He's great in this. :)
Sooo, have an awesome day!
TeamTaycob 04:07, October 8, 2011 (UTC)
Seth is the best wolf/shapeshifter ever. I'm Team Seth too. He's so adorable :)
User page
Oh, you girl, do I love your user page! It's ah-mazing! Lovin' the pics and the GIFs! :)
Nike's Girl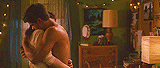 13:58, April 28, 2012 (UTC)
Eeep, thank you so much!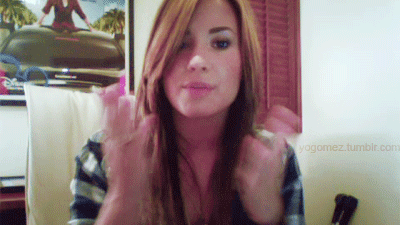 ~ Helen(:
RE: Avatar
Thaaaaaank yoooouuuu. :3 Mah babies look good. ^.^ TeamTaycob 02:51, June 15, 2012 (UTC)
MERRY CHRISTMAS, HELEN NFLAJFANF
I wish you all the Bieberness and Stewartness in the world. :3 Happy holidays! TeamTaycob 15:44, December 25, 2012 (UTC)