GoT Block
Edit
Oh yeah, so when is my Got wikia block done? I wanted to know, because I forgot to ask Opark77. So yeah, contact me as soon as you can! TTYL!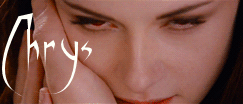 What is the outcome?
Edit
I know one of the things of the pact was not to contact you outside to other wikis. But I need to know: I am I back on the TB Wikia or not?
I am just itching to upload this new pic of Jessica! Please contact me ASAP!

--LovelyChrys
Having issues with them.... bare with me. Queen
Buffy! You are my maker! Why would I do that?!? You know I would not do that if we were having a good time! Did you invesitgate the problem? Because I would never do that! I know this is hard but can you please unblock me? Because I know that was not me, and you do too! We were like besties, until Jayden came to me! Can you look deeper in the subject?
And I know this seems dumb, but it wasn't me!!!!!!!!! I would never do that, and if you think about I was the one who seggestied you look for IP address was it.......... why would I give that up? You know I love Pam, so to jeprodize that! That is plain stupidity!
And Buffy can we sit back at chat and talk about this? I don't know how this madness happened! I know that I didn't do it!
And if you never want to talk to me again....... I understand. But if this is the last time can you please search up who plays the guy that caught Jessica? The cute one I showed you in the gif.
P.S: WHY WOULD I BLOW MY THRID CHANCE!?! THAT WASN'T ME!
---LovelyChrys
There is no "screencap" because I didn't do it!! I would never do that, you know that! And if you believe him over me, that is sad! Who was the one who wasn't talking to you? Him........ Who was the one that was blocked on the TB Wikia? Me!
I don't understand how he has a screencap of me confessing if I never saw it! So I don't know if I believe! We were having fun together, building the wikia from scratch, do you really think I would screw that up?
---Your Progeny, LovelyChrys
Chrys' block.
Edit
Hey, Buffy. I saw on the Pam Wiki that you blocked Chrys on the Pam Wiki for allegedly saying some rude things about you on the TB Wiki. I asked her about it, but she says she didn't do it (not that I don't believe her). I already heard her side of the story. But what exactly happened? Best regards, Love and Lust 16:11, July 19, 2012 (UTC)
P.S. Could you possibly meet us on chat so we could sort this out?
Oh, okay. I was just curious, that's all. Love and Lust 18:57, July 19, 2012 (UTC)