Twilight Wiki
Edit
Hi there! I'm Scott from the Entertainment Team. I noticed you used to edit here, so I wanted to reach out say hi, and give you a quick update of what's happening. The current editors on the wiki have been working together to create some great pages. Check out the New Moon Character & Cast page for example. While the wiki is definitely getting better and better, there's always room for improvement (for instance, the wiki could certainly benefit from more New Moon articles and content). If you've got some free time, come hang out. We'd love to have you back, and we're looking forward to building the best Twilight destination online. Thanks! —Scott (talk) 23:26, 5 August 2009 (UTC)
Hi there!
Edit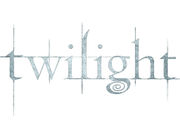 Welcome to our wiki, Mackenzie06, and thank you for your contributions! There's a lot to do around here, so we hope you'll stay with us and make many more improvements.
Recent changes is a great first stop, because you can see what other people are editing right this minute, and where you can help.
Please sign in, if you haven't already, and create a user name! It's free, and it'll help you keep track of all your edits.
Questions? You can ask at the Help desk or on the "discussion" page associated with each article, or post a message on my talk page!
Need help? The Community Portal has an outline of the site, and pages to help you learn how to edit.
We're really happy to have you here, and look forward to working with you!
~Iluvgracie129 (Talk) 22:38, 14 February 2009 (UTC)
WOW! Your user page is like so cool I love it how you have each charcters picture next to their picture biography!It so rocks! Whos your fave person on Twilight? My cousion Courtney her fave is Jacob Black! My other couson Julia likes Edward Cullen! Me I dont really know cause they all rock! Answer me back at my user page Cause I really want to know!
                                 Love Twilight fanpire!