Have you heard this yet? It's old, but it's GENIUS!
Edit
This just might be my new theme song!
TeamTaycobSoDealWithIt 19:58, July 20, 2011 (UTC)
Heyy I wrote the fanfic I suggested during chat earlier and I'd love for you to read it
User blog:Pucktana88/Jane, Chapter One thanks :D
--I don't hate you, I don't particually like you but,,This may hurt alotTeam Rane Friendship Forver 23:18, July 21, 2011 (UTC)
Oh, so that's what they call that scene....Edit
I was just on amazon.com and typed in "breaking dawn trading cards". I had always wondered what they called that oh-so-special scene from the Breaking Dawn trailer. Check it out!
http://www.amazon.com/Twilight-Breaking-Trading-Rough-Night/dp/B00558TBJS/ref=sr_1_12?ie=UTF8&qid=1312170995&sr=8-12
I know I would want that pic on a keychain...or maybe not.
TeamTaycobSoDealWithIt 03:58, August 1, 2011 (UTC)
Sister Monster, I really need your help!
Edit
You know how I felt really, really bad that I accidentally saw leaked footage, a while ago? Well, even worse now because I think am positive I've just seen a leaked BD photo! I feel like I've committed one of the biggest Twilight Saga sins ever. Please please please give me any advice you have on how to feel better about it! I can't look at any pictures of the actors straight in the eyes anymore....=(
TeamTaycobSoDealWithIt 04:55, August 1, 2011 (UTC)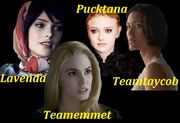 Better ones are coming soon XD

--I don't hate you, I don't particually like you but,,This may hurt alotTeam Rane Friendship Forver 18:22, August 5, 2011 (UTC)
In Honor of Today....
Edit
Here's a video!
Hope you'll like it!
TeamTaycob 19:07, August 5, 2011 (UTC)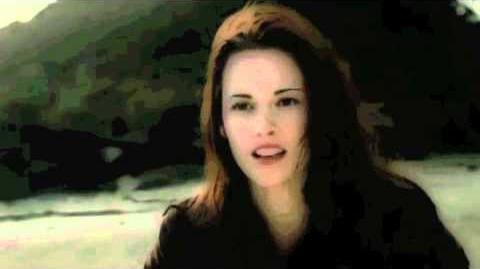 Let's Gitter Done
Edit
Bella and Edward are almost married. I repeat, BELLA AND EDWARD ARE ALMOST MARRIED. There are 15 minutes left. FIFTEEN MINUTES. :O
TeamTaycob 23:45, August 13, 2011 (UTC)
Hey, A gif of Lady Gaga.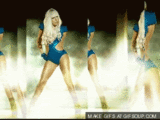 Cheers to the freakin' weekend
Edit
Happy Twiday! 83 days left until BD-1! But the VMAs are this Sunday. I'm so excited! Kim Kardashian (Humphries, whatever) gets to sit by Taylor Lautner...lucky. I'll bet you she'll confuse him with her new husband. Kris could be Tay's body double, LOL. But really. I'm so excited! Go Gaga, go Adele, go vampires, go werewolves, go pregnant chicks! Woot!
TeamTaycob 04:00, August 27, 2011 (UTC)
Excuse me while I go take a cold shower....
Edit
OH MY TWILIGHT, TAYLOR LOOKS GOOOOOOD HERE.
Please tell me I am not the only person who needs to take a cold shower right now.
As my jaw drops, the song on my iPod changes to "Speechless" by the one and only Lady Gaga.
Tee-hee!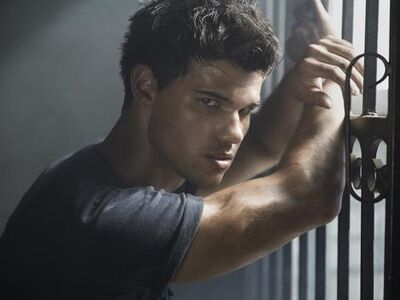 In honor of one of the coolest people ever to be born on this day 14 years ago...
Edit
...happy birthday, Sister Monster! Okay, I am trying to make this really cool. It will officially be August 31 in a couple of minutes, your time, so I thought I'd say happy b-day early. *sends Twilight pinata, CC balloons, and Carmen cupcakes* Have a fabulous day, girlie! And because it is basically your birthday right now, here's a funnyTwilight parody!
Once again, have a fabulous day! You deserve it! =)
TeamTaycob 04:02, August 31, 2011 (UTC)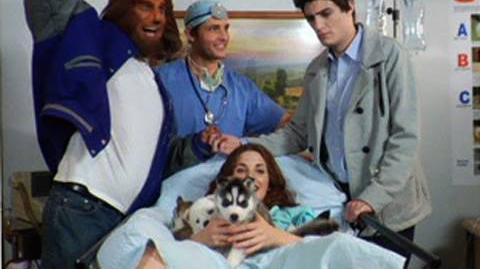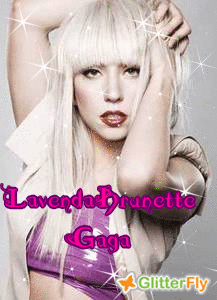 Hi okay, so I felt like doing something and then I made you this:
Okay it's a very, very late birthday present but enjoy!
TeamCullen 06:46, September 3, 2011 (UTC)
OH MY GOODNESS
Edit
This is one of the funniest things I have ever seen. *dies*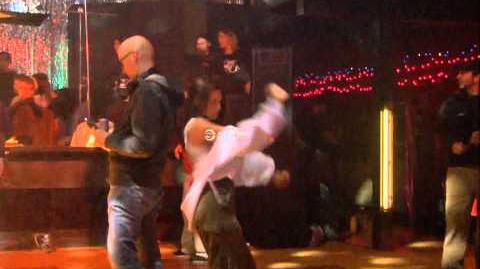 This is a real t-shirt, LOL. And I want it NOW.
Edit
Oh, Guri! Now, if we could get one that says the same thing, but only for Christian ("Khristian", tee-hee)....
Flags and ages.
Edit
Either all the actors are american, so the flag is useless, or some of them are not, so they don't rate the amrican flag, and I'm not sure that a non-american flag has been uploaded. Either way, the absence of the flag is part of the wiki.
Also, nobody's going to maintain the actors' age bit, and I do not believe that a counter will be added near their birth dates. So, there's no need to add it any longer.
Best, 79.12.129.236 19:55, October 8, 2011 (UTC)
Comments.
Edit
Hey, I was gonna post on Taycob's comments and they where gone, I seen your message. Wth has happen to 'em ?! Its did that since earlier today an I dont see 'em on just the talk pages. Thats the wierd part.
Bellscullen(talk) 22:42, December 7, 2011 (UTC)Bellscullen
And it's not just us, it's JacobFan81,and Team-jacob girl and probably alot more. They NEED to get this fixed.
--Bellscullen
OMG, THAT WAS HILARIOUS. XD
And where the f**k are my comments? I NEEEED THEM.
TeamTaycob 14:37, December 8, 2011 (UTC)
CC and comments
Edit
God, CC is amazing. xD
And the comments thing is pissing me off too. *froths at the mouth*
TeamTaycob 00:22, December 9, 2011 (UTC)
I FRICKING NEED THAT FEATURETTE. And a wolf pack one too. This comment thing is KILLING me, Lav. :/
Btw, guess who got into a legit, awesome, honors orchestra? Forget the WMEA. State honors orchestra wants ME. Holy cheese.
TeamTaycob 00:33, December 9, 2011 (UTC)
I would never shove a clarinet up my p**sy (they're icky; I'd rather it be a picolo [jk]), but thanks!! :D
TeamTaycob 00:41, December 9, 2011 (UTC)
OMG DID YOU SEE GLEE?!?!?!
TeamTaycob 00:45, December 9, 2011 (UTC)
Reply to those...er...instruments....
Edit
No, I haven't, actually.
TeamTaycob 00:48, December 9, 2011 (UTC)
The Treble Tones (as in the treble clef, in music) were AMAZING, but I was sorta pissed. The ONE time New Directions wins something, Mercedes, Santana, and Brittany aren't there!!
BUT TINA AND MIKE HAD THE LEAD. YESSSSSSSSS. FORGET RACHEL AND FINN. GDAJDFAJFJDLSAFKJ
TeamTaycob 00:52, December 9, 2011 (UTC)
That's violent, man....
Oh, look at us, spamming the Wiki Activity with our message edits. THAT'S WHAT WIKIA GETS FOR DELETED OUR MESSAGES.
TeamTaycob 00:53, December 9, 2011 (UTC)

Ikr?!?! Gotta jet. Ttyl, Lav. Dinner's waitn'.
MERRY CHRISTMAS!
Edit
It's officially Christmas Eve in the UK so I'm posting the Christmas presents!
Here's yours!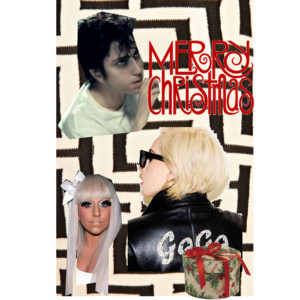 I heard you like Lady Gaga. Dunno if it's true or not :P
Jo Calderone is in there as well as I know you like him.
Merry Christmas <3
--Aston, Oritse, Marvin and JB I love JLS 01:05, December 24, 2011 (UTC)
The Hillywood Show
Edit
Do you know what would make me so happy I could cry? If the Hillywood Show used "Marry The Night" in their BD-2 parody. OMG...I had that thought earlier when Gaga looked like she was stuck in the car when I was watching the video earlier, and I was like, "OMG THE HILLYWOOD SHOW COULD DO THAT OMG!" Btw, here's an official still! It's not much, but why must the Hillywood Show get everything so perfect?! Ugh, I wish my parodies were that good.
TeamTaycob 03:51, January 22, 2012 (UTC)
Btw, have you noticed that Jo Calderone looks soooo much like Lady Gaga?! I'm losing my marbles! xD
Family mates
Edit
Good luck in calling the Volturi a "family". MinorStoop 01:34, February 6, 2012 (UTC)
Even better in calling the *Seattle newborn army* a family!

MinorStoop

01:48, February 6, 2012 (UTC)

Sorry. Consider that english is a foreign language for me and that sometimes my use of it is unfortunate.

MinorStoop

07:20, February 7, 2012 (UTC)
Why make a blog
Edit
Because VF4 has her/his opinions, which happen to be unshared by most users on this wiki.
Personally, I couldn't care less whether Jacob is a cold fish or Edward a hot potato - am more concerned about the possibility for the minorities on the wiki to express their opinion like everybody else. Disagreed with comes as a matter of course, but lambasted not at all.
MinorStoop 13:16, February 20, 2012 (UTC)
As one of my best friends...
Edit
...I could use your help. I already sent this to Dee, but seeing as you are also helping me plan my wedding... :) I was browsing through some wedding dresses and I found this and this. I'm nowhere near making my final decision, but I would love to hear your thoughts! Thank you! --Love and Lust 20:10, February 21, 2012 (UTC)
Thank you! :) Yes, I'm aware that there are many more fabulous designs; these two are what I call "baby-steps" towards finding the perfect one. But, thank you for giving me your opinion. Don't know where I'd be without you and Dee to help me with this kind of stuff. :) --Love and Lust 20:23, February 21, 2012 (UTC)
No, not yet. I'll have to talk to my mom about price ranges; I'll do it later on today, though. --Love and Lust 20:29, February 21, 2012 (UTC)
My wedding dress
Edit
I told you that I'd let you know what my wedding dress would be, right? Well, after spending four hours at my local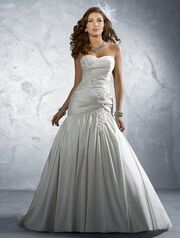 Alfred Angelo store trying on various dresses, I've finally found my dream gown! And I will admit, it was a very difficult choice, seeing as all the dresses I tried out were fabulous. ;) --
Love and Lust
22:29, February 25, 2012 (UTC)
Did you get disconnected too. ...?
Edit
Hi! On chat, We were on, and everyone got disconnected. Can you get back on? Me and Volante are on there. Bellscullen 20:46, February 21, 2012 (UTC)Bellscullen
Pic placement
Edit
Sorry to say, but I spent half a morning to get pics placed consistently across the pages, and am not exactly keen to change it again. :) MinorStoop 17:59, March 9, 2012 (UTC)
Know all about OCD. <g> Wouldn't have been able to help with the wiki at all without it.

MinorStoop

18:31, March 9, 2012 (UTC)
First message left like this I've ever done on your page :O
Edit
My comment editor's being a bitch again and wont let me comment normally, why is it always me? Hmm Life ruining bastard. Look at him with his tall dark attractiveness and his awesome clothes and his yummy face. Suave motherfucker.' <----- I love that!!! Rita's death made me cry, but when he killed Biney I couldn't control my emotions like a motherfucker. Oh look how cool is my writing now? Aha random, and telling from the comments on Dee's page, you loved the film but you prefer Peeta? :'( We always seem to be on opposite teams fully, you and your vampire self. I don't know if I'll be on later but if not, this is goodbye until wednesday (I'll probably be on later) And you can tell me all about THG on chat ;D
TheWolfPacksBitch 08:34, April 5, 2012 (UTC)
Ahhh my other special r'tard.
Edit
I figured since I left Dee a message I'm gonna leave you one too, because we're so much cooler than her (I know she may just read this :L) Hmm keep Dee strong for me, aha. I'm only gone 5 days, and even then may be able to get on over there. I suppose like I said in Dee's message I'll miss our weird, fucked up, random, perverted, cringe worthy, happy, weird, worrying chats :') And our sometimes Twilight related chats, and like today THG chats and the chats where we express our hate for Stephanie Meyer. Talking about perverted shit we should probably be locked up for. I'll make sure to have enough fun in our homeland for the both of us ;D I'll miss your gaga avatar, your ability to make me smile and feel better and my dexter buddy! I mean our Dark Passengers are seperated for now but Eilrac and Inafets will be re0united to. (You better not have changed your dark passengers name, because Eilrac and Inafets sounds so bad-ass and evil >:D Also gonna miss your wisdom on the wiki and you...*pukes whilst saying* Vampire loving ass. Gah I said it. And like I said with Dee, we need to finish our list stating the sex lives of the Quileute actors ;D Gosh I really do hope no one else takes the time to read the message xD Have to cut this short, may be on a short period during the week, love you to hooker pieces.
Dexter buddy, fellow member of The Werepire Tributes Force Three, Glasses buddy, Twitter Buddy etc Love youuuuuuuu
TheWolfPacksBitch 21:09, April 5, 2012 (UTC)
Damn, I did read this message. I must not be that cool. *sniffle*

TeamTaycob

22:30, April 5, 2012 (UTC)
Hello Inafest, Eilrac here, I have updated ones story! http://www.fanfiction.net/s/7868792/1/Remeber_lifes_shit_for_a_teen <----the link, please enjoy, review if you please, I'll give you a muffin!
TheWolfPacksBitch 21:48, April 12, 2012 (UTC)
wanna be friend's?
Edit
hey,i was wondering if you wanted to be friend's? i a big lady gaga fan,too.
Because I looooove to leave messages like this (since I looooove letters)...
Edit
I'm getting paranoid about my math grade. I can't wait 'til the day when I can loudly sing "Now my life is sweet like cinnamon, like a fucking dream I'm living in" (LDR lyric, hehe) truthfully. NOTHING. IS SWEET. LIKE CINNAMON. (I almost stopped after "CINNA" bwahaha.) And have I ever told you that Lana has an impossible voice to try to match? She sings too low and she sings too high. I need to stop singing her sounds aloud. I should stick to Gaga. I can match her pitches. Anyway, have a great Friday, just because. I'm blasting Lana Del Rey like nothing is wrong, and I realized that she needs to produce another album out of those damn fabulous, LaBowified, duck lips. It'll be genius, of course, but she needs to hurry the hell up.
Happy (almost) Friday! TeamTaycob 03:32, April 20, 2012 (UTC)
Btw, I have two huge questions for you:
1) Have you ever noticed that Jo Calderone looks just like Lady Gaga?
2) IS LADY GAGA ITALIAN?!
I'm losin' it. I don't even know.

TeamTaycob

03:34, April 20, 2012 (UTC)
Just a long, stupid letter.
Edit
I'll be away for a couple of days, starting on Thursday. I'll be back Saturday evening. I can't use my phone there, but you know I'll still have it. :-P Keep all of our friends strong(er), don't get killed by the ITK, etc. Gah, I feel like an ass now. It's still Tuesday night. But whatever. I'd be happy with skipping Wednesday. I feel like shit now. Who would have thought that an Arizona and a Starburst would tear me up? O_o Btw, the newest chapter of Blur is almost up. I am thisfrickingclose to finishing it, though I don't know when and where it'll be done.
Take care and stay fabulous, TeamTaycob 03:27, April 25, 2012 (UTC)
Just thought I'd let you know why...
Edit
...I am taking a break from Wiki. I got in a car accident last night, an ugly one. I'm fine, but the baby didn't make it. I just need some time to cope, that's all. Savannah Pierce Hunter 15:08, April 28, 2012 (UTC)
very nice to meet you ;)
Edit
i put this message on TeamTaycobSoDealWithIt,too.I see your a lady gaga fan,too.I'd like to be friend's! im Sasha 13years old and a big Lady Gaga fan
look forward to hearing from you.
LittleMonsterGaga 14:39, April 30, 2012 (UTC)
Perverts
Edit
LB, odds are that it's a spambot - telling off the IP's talk page won't work. It's a series of comments from a number of other IPs; only way to accomplish something is to have an admin block the IPs and delete the comments. MinorStoop 19:42, May 2, 2012 (UTC)
These things are practically always done by machine - faster, more reliable, and most of all, cheaper.

MinorStoop

19:49, May 2, 2012 (UTC)
As if you ever get tired of me talking about nothing at all.
Edit
http://vocaroo.com/i/s0IbJhmkUONs And if you don't like it you can wear an ear condom next time. (C wut aye did thuuuurrr?) TeamTaycob 13:55, May 14, 2012 (UTC)
3 days of bliss!
Edit
Hey, Kel. I've been feeling better, so my plans with Nathan are still on. I just thought I should let you know that we'll be leaving on Friday at 5:00PM, and we should be back Sunday. Love and Lust 23:34, May 17, 2012 (UTC)
Lady Gaga video
Edit
Hey!! I found this: http://www.youtube.com/watch?v=1AKBLjeTXnU
Enjoy, Kel! LawrenceGirl 14:15, June 13, 2012 (UTC)
Today's the day...
Edit
Happy 15th Birthday! -- Nike'sGirl 07:49, August 31, 2012 (UTC)
In honor of a fabulous bitch who happened to fly out of the womb in stilletos fifteen years ago...
Edit
HAPPY FUCKING BIRTHDAY, KELLY!!! Ahhhh, remember last year? Lol it's been fun times. So, here's what I learned from you:
Enjoying vampires is possible.
MAKING FUN OF A SEMI-CELEBRITY HAS NEVER BEEN MORE ENTERTAINING.
I can appreciate Gaga more, and I do.
Lana's duck lips.
DADADADADADADADA PENIS DADADADADADADADA ROPEBURN
NYO NYO NYO
And lots more.
Kelly Camargo is really great, really great, really great. Kelly Camargo is really great and deserves the opposite of hate, which is love!
(Yeah, I suck.)
Thank you for being an awesome person, Kel. I don't even know how different I'd be without an amazing friend like you. Have a fantastic birthday and many more!
PenisRopeburnPenisRopebun, TeamTaycob 12:13, August 31, 2012 (UTC)
Happy fucking birthday, you magical, amazing, fit, (dark passenger) you! ;)
Edit
Kelly, first off in this message, let me apologize for being such a shit internet friend this summer, I'm amazingly shit person, anyway you!
It's your birthday you magical whore! Words cannot describe how much I love you, and your dark passenger ;) It's been such a good year that I've known you, you're amazing, no joke.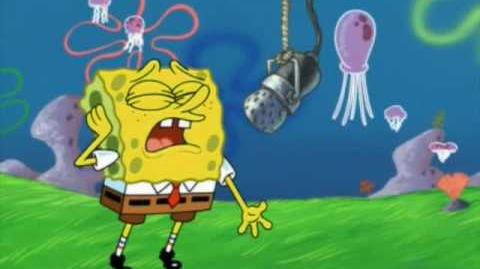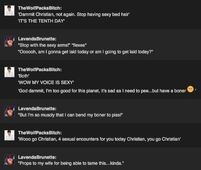 Aww just because I know you love Spongebob and this was probably our best convo ever ;)
1-You're literally amazing
2-Not sure if you remember from last year, but I think it was our first convo and we both agreed 'we're bringing glasses back' ;)
3-Dark demons, need I say more?
4-I love you!
5-Eilrac ;) I CAN'T REMEMBER YOURS D:
6-Gaga+Jared Leto=Happiness
7-We dislike Lana together ;)
8-We annoy Dee together ;)
9-But we love Dee together ;)
10-I'mma shit friend atm :(
11-I could carry on, but there's so much already ;)
12-Dexter Morgan: [last lines of the episode; voiceover about the doll parts in his freezeR] I suppose I should be upset, even feel violated, but I'm not. No, in fact, I think this is a friendly message, like "Hey, wanna play?" and yes, I want to play. I really, really do.
This is all, could say so much more :-( We need to skype again soon!!
TheWolfPacksBitch 22:05, August 31, 2012 (UTC)
Hi! What's your Twitter username again? I made a new account not too long ago, and I need to follow you! :D
JuliaPierce 17:22, January 26, 2013 (UTC)