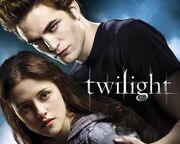 Welcome read this and it will tell you things you'd like
Edit
Hey, I guess my profile is interesting cause you're looking at it = ). If you want to you can leave a message here. I would appreciate it! If you think that my profile is boring and you just almost fell asleep than plz tell me. I would like to know. By the way: I'm from the Netherlands so if there are some mistakes at my English I'd like to hear!
Welcome to the Twilight Saga Wiki, and thank you for your edit to the Top ten coolest dead vampires page!
There's a lot to do around here, so I hope you'll stay with us and make many more improvements.
Recent changes
A great first stop, because you can see what other people are editing right this minute, and where you can help.

Stubs
These are very short articles that need your help in expanding them. Check them out and see what you can do!
Questions? You can ask at the Help desk or in the comments at the bottom of each article, or post a message on my talk page!
Need help? The Community Portal has an outline of the site, and pages to help you learn how to edit.
I'm really happy to have you here, and look forward to working with you!
Charmed-Jay (talk) 12:15, October 13, 2013 (UTC)