Welcome to the Twilight Saga Wiki, and thank you for your edit to the Alice Cullen page!
There's a lot to do around here, so I hope you'll stay with us and make many more improvements.
Recent changes
A great first stop, because you can see what other people are editing right this minute, and where you can help.

Stubs
These are very short articles that need your help in expanding them. Check them out and see what you can do!
Questions? You can ask at the Help desk or in the comments at the bottom of each article, or post a message on my talk page!
Need help? The Community Portal has an outline of the site, and pages to help you learn how to edit.
I'm really happy to have you here, and look forward to working with you!
-- Charmed-Jay (Talk) 17:26, February 19, 2012
RE: Congrats
Edit
Thank you! :) --Love and Lust 22:44, February 25, 2012 (UTC)
Hey Leah. I am good.you?Thanks for saying I am good friend.Do you want me to add you to my "Friends" on my user page?
Twihard • Talk • Contribs 20:24, March 4, 2012 (UTC)Twilightsagafan
hay. your one of my favourite users.....................! so what do you want to talk about ....................................................oh yeah...................HI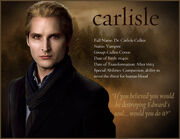 Unofficially I blackmailed the head admin into giving me the position. Officially though... I edited a lot, categorized pages that needed, marked pages for deletion that needed it, and just general all around knowledge of the wiki. I had been here about a year and TagAlongPam asked me if I wanted to be one and thus history was made. LuckyTimothy 05:38, March 9, 2012 (UTC)
Psh, history.

TeamTaycob

17:29, March 10, 2012 (UTC)

Braggadocio, more like...

MinorStoop

08:45, April 7, 2012 (UTC)
Thanks for asking, but I'm not that interested in becoming a Twilight character in another wiki. Sorry. :(
Good luck!
Nike's Girl 09:23, April 7, 2012 (UTC)
No thank you. -TagAlongPam (talk) 15:10, April 7, 2012 (UTC)
Thanks for the invitation, but I'm sorry I can't join. I don't always use the computer. :(
Littleloserkid 15:38, April 9, 2012 (UTC)