Hi there!
Edit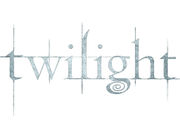 Welcome to our wiki, Don Corleone, and thank you for your contributions! There's a lot to do around here, so we hope you'll stay with us and make many more improvements.
Recent changes is a great first stop, because you can see what other people are editing right this minute, and where you can help.
Please sign in, if you haven't already, and create a user name! It's free, and it'll help you keep track of all your edits.
Questions? You can ask at the Help desk or on the "discussion" page associated with each article, or post a message on my talk page!
Need help? The Community Portal has an outline of the site, and pages to help you learn how to edit.
We're really happy to have you here, and look forward to working with you!
Iluvgracie129 16:49, 6 December 2008 (UTC)
Vandalism
Edit
Hello, I am an administrator on this Wiki and it has come to my attention that you have been vandalizing this site and many of its pages. This will not be tolerated. If you continue to vandalize, you will be permanently blocked. Thank you.
Iluvgracie129 17:40, 6 December 2008 (UTC)Iluvgracie129
Re:Vandalizm
Edit
Hi Don Corleone,
I am sorry but that is not in my power to do. Most of the time, schools are blocked from all wikipedia editing, not just this specific wiki, as many students vandalize them. Therefore, I cannot undo that as I am not a wikipedia employee. Also, there is no way for this entire wiki to be deleted because an admin would notice if pages were being cleared and block you. then they would simply undo your edits. please do not do this as there is nothing i can do to allow students to edit wikipedias at school. thank you.
Iluvgracie129 23:46, 6 December 2008 (UTC)Iluvgracie129
vandal strike
Edit
Do you know who it is? If so, please tell me or one of the other sysops their username so that this can be prevented by a temporary ban. If you are not willing to tell us, it is alright but please warn this person that if they do this, they will be blocked permanantly. thank you..
Iluvgracie129 23:52, 6 December 2008 (UTC)Iluvgracie129
Well thanks anyway. I don't think there is a way to stop him unless he has edited before....please do your best to stop him but its fine if you can't. i don't think that he will get very far anyway. I know that there are many vandals on this wiki but there are also many who are willing to contribute and help stop any problems. thanks for the warning at least.
Iluvgracie129 00:01, 7 December 2008 (UTC)Iluvgracie129