Hi there!
Edit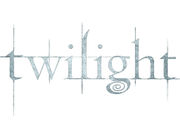 Welcome to our wiki, Bluestar'sSecondDeputy, and thank you for your question! There's a lot to do around here, so we hope you'll stay with us and make many more improvements.
Recent changes is a great first stop, because you can see what other people are editing right this minute, and where you can help.
Please sign in, if you haven't already, and create a user name! It's free, and it'll help you keep track of all your edits.
Questions? You can ask at the Help desk or on the "discussion" page associated with each article, or post a message on my talk page!
Need help? The Community Portal has an outline of the site, and pages to help you learn how to edit.
We're really happy to have you here, and look forward to working with you!
I'm not sure what you want to join?? You can edit any wiki you want. Your account works wikia-wide. -- Wendy (talk) 18:53, 13 November 2008 (UTC)
Hi. I wish I could help you, but I'm just a helper with wikia who was working on this wiki for awhile. Right now I'm not very much involved with it and do not really know what needs to be done. Perhaps you could ask one of the admins, such as User:Iluvgracie129. -- Wendy (talk) 01:01, 14 January 2009 (UTC)
Alice Cullen
Edit
Hi Bluestar, I do not think that the Alice Cullen page was messed up! I think it is a great page. I just didn't believe it was up to the featured article status yet. Thanks for your concern. ~Iluvgracie129 (Talk) 19:58, 23 January 2009 (UTC)
I don't know if the height problem has been fixed. I just don't think there is enough information in the biography section. Look at Edward Cullen or Bella Swan. The biography section is the longest part. The article is getting there, I added a Twilight section and several others made attempts at the other sections. I will definitely support the article when those sections have been added to.
~Iluvgracie129 (Talk) 20:06, 23 January 2009 (UTC)