Hi there!
Edit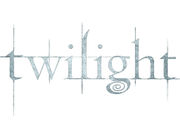 Welcome to our wiki, Angies, and thank you for uploading a picture of Robert Pattinson.! There's a lot to do around here, so we hope you'll stay with us and make many more improvements.
Recent changes is a great first stop, because you can see what other people are editing right this minute, and where you can help.
Please sign in, if you haven't already, and create a user name! It's free, and it'll help you keep track of all your edits.
Questions? You can ask at the Help desk or on the "discussion" page associated with each article, or post a message on my talk page!
Need help? The Community Portal has an outline of the site, and pages to help you learn how to edit.
We're really happy to have you here, and look forward to working with you!
Re: Wikia Stats
Edit
Thanks! And thank you for showing me the stats page, I had been unaware of that. :) TagAlongPam (talk) 02:06, 20 March 2009 (UTC)
Wow, thanks! I had no idea we were doing so well!
~Iluvgracie129 (Talk) 03:18, 20 March 2009 (UTC)
Re: Hi There
Edit
It's been awhile since I deleted the Bella and Edward article, but if I remember correctly I felt that it contained no new information and was essentially a repeat of what was on the respective character pages and/or the Twilight Saga page. However, if you think it provides a new perspective, then I'm all for keeping it. :) (For future reference, would you prefer that I respond to you on your main wikia talk page as opposed to here?) TagAlongPam (talk) 04:16, 29 May 2009 (UTC)
I'm the new kid on the block, so thank you for your thanks you were the first. Should I leave the Bella Swan pic on the New Moon film page or add it to hers?
Thank you!
Kinda Important!
Edit
The Bella Swan/Cullen page is gone.
Re: Main Page changes
Edit
Thanks very much! TagAlongPam (talk) 03:28, September 30, 2009 (UTC)