Hi, welcome to Twilight Saga Wiki. Thanks for your edit to the User talk:TagAlongPam page.
Please sign in and create a user name. It's an easy way to keep track of your contributions and helps you communicate with the rest of the community.
Please leave a message on my talk page if I can help with anything! -- Charmed-Jay (Talk) 15:45, June 19, 2012
I think they're making Renesmee older in the movie because they really like the actress. I don't really know, or care. I've never particularly liked the monster child. TeamTaycob 22:29, June 19, 2012 (UTC)
It doesn't really bother me if she gets a bit older than in the book. And I'd rather wait until the movie comes out to make a judgement about it.

-TagAlongPam

(

talk

) 00:53, June 20, 2012 (UTC)
They are doing what they did to Brad Pitt in Benjamin Button, so they are using CGI editing to make it look like she has been a an infant, toddler, three year old and so forth.
'This is what CGI Means:'
Computer-generated imagery (CGI) is the application of the field of computer graphics or, more specifically, 3D computer graphics to special effects in art, video games, films, television programs, commercials, simulators and simulation generally, and printed media. The visual scenes may be either dynamic or static. The term computer animation refers to dynamic CGI rendered as a movie. The term virtual world refers to agent-based, interactive environments.3D computer graphics software is used to make computer-generated imagery for movies, etc. Recent availability of CGI software and increased computer speeds have allowed individual artists and small companies to produce professional-grade films, games, and fine art from their home computers. This has brought about an Internet subculture with its own set of global celebrities, clichés, and technical vocabulary. That should answer it.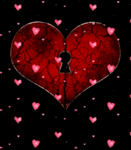 My Coffin • Message Me, I won't bite • My Blood Bank
---
This is the discussion page for an anonymous user who has not created an account yet or who does not use it, identified by the user's numerical IP address.
Some IP addresses change periodically, and may be shared by several users. If you are an anonymous user, you may create an account or log in to avoid future confusion with other anonymous users. Registering also hides your IP address.
Help: Why create an account? • How to create an account • WHOIS