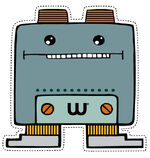 Guys, I need to ask you for your help once again. We want to know what you love about wikis and what you are interested in. If you have about 2 minutes to fill out our survey we'd really appreciate it! Help us make sure the wiki is the best that it can be!
http://www.surveymonkey.com/s/ZCHSJMY
Ad blocker interference detected!
Wikia is a free-to-use site that makes money from advertising. We have a modified experience for viewers using ad blockers

Wikia is not accessible if you've made further modifications. Remove the custom ad blocker rule(s) and the page will load as expected.