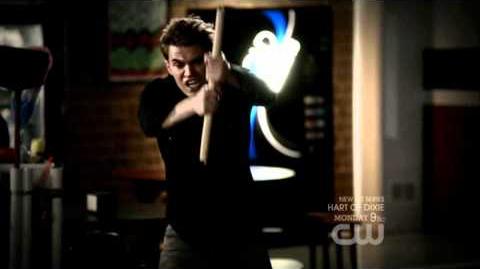 If you haven't seen The Vampire Diaries, then watch this and you can get a aste of what to expect. I hope you enjoy it. Plus I am hoping that the The Twilight Saga will beat Vampire diaries in the Vampiress Bracket. But I am also voting for Vampire Diaires I am so confused at the moment. It seems as though I might need a little help finding out my true answer. I am also cut with True Blood I am so mortified at the moent. Please help me, i need to find some peace of mind. It will be like a hard choice for me to make because I love all three and I just wish there wasn't any good vampire shows that is in the running. Because If I'm finding this hard then so would you. So please help me with this, otherwise I will be making a choice that I will end of regretting. If Vampire diaries win over Twilight, I would be so annoyed and the same with True Blood. So watch this and help me choose please!
Ad blocker interference detected!
Wikia is a free-to-use site that makes money from advertising. We have a modified experience for viewers using ad blockers

Wikia is not accessible if you've made further modifications. Remove the custom ad blocker rule(s) and the page will load as expected.