A fan who had been waiting in line for the final Twilight panel at Comic-Con, died after she was hit by a car outside of the San Diego Convention Center today.
A few hours later Summit released this statement, while stars of the series reacted with sadness to the news:
"Lionsgate, Summit and the entire `Twilight' community are saddened by the death of a Comic-Con fan today due to a traffic accident during the hours leading up to this year's convention in San Diego. Our thoughts and condolences go out to the victim's family and friends. She will be respectfully remembered this Thursday in Hall H."
We didn't know Gisela, but we hope she rests in peace.
Flowers for her outside of the San Diego Convention Center tonight.
Here is Gisela she is the one that is circled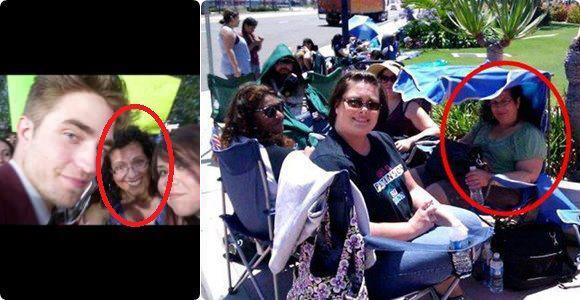 Source: http://robertpattinsonnews-uk.blogspot.gr/2012/07/fan-killed-at-comic-con-summit-stars.html
Ad blocker interference detected!
Wikia is a free-to-use site that makes money from advertising. We have a modified experience for viewers using ad blockers

Wikia is not accessible if you've made further modifications. Remove the custom ad blocker rule(s) and the page will load as expected.