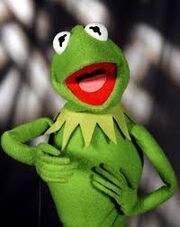 Apparently we're not the only ones who get a little bit excited about both
Twilight
and
The Hunger Games
. Here a couple of Muppets from the
The Muppet
movie, Kermit and Walter, sit down to discuss some recent movies. They then get into their reasons for why they like both
Twilight
and
The Hunger Games.
Kermit the Frog and newly-minted man-of-a-Muppet Walter graced MTV News with their presence earlier this week, catching the attention of everyone passing through our newsroom at the time. As you might expect, the "Muppets" stars are quite the charming duo

in real life

. It's one thing to see their antics on the big screen;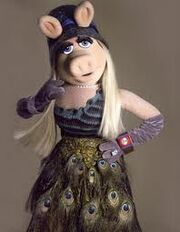 watching

them come alive right before you, however, is another experience entirely. The

effect

they have on even the most serious of grown adults (though, admittedly, we don't have many of those around these parts) is astounding: Within seconds of laying eyes on Kermit and Walter, years of growth and maturity immediately fade away, leaving you in a temporary state of childlike wonder. In short, I fully recommend meeting Muppets if you ever have the chance.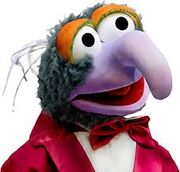 Of course, Kermit and Walter weren't at MTV News headquarters purely out of the kindness of their hearts, kind though their hearts may be: They were here to promote "The Muppets," arriving on Blu-ray and DVD on March 20. We were happy to chat with them about the awesome home-video release — it has an intermission feature, everybody! An intermission feature! — but Kermit and Walter had more than just their own movie on their minds: They also wanted to talk about superheroes, vampires, deadly tournaments and more
I love these guys. It's been months since I saw this movie in the theatre and I still find myself singing 'Man or Muppet'.
What did you think of Kermit and Walter's thoughts on' 'Twilight' and 'The Hunger Games?
Ad blocker interference detected!
Wikia is a free-to-use site that makes money from advertising. We have a modified experience for viewers using ad blockers

Wikia is not accessible if you've made further modifications. Remove the custom ad blocker rule(s) and the page will load as expected.