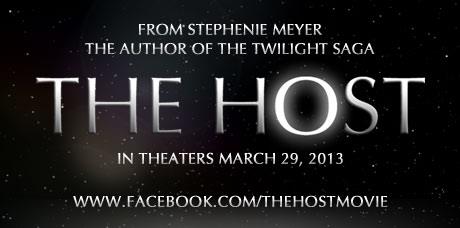 It has been confirmed that The Host is coming out on the 29th of March next year on the big screens. Finally we get to see The Host in its glory. But would you watch it, would you watch it over again for the second time, would you buy it on DVD when it is time. I bet this movie is going to to need a sequal to make it more popular like Stephenie Meyer did with the Twilight Saga. It has been confirmed that The Host will have another book to follow it. So when she releases that book would you be reading it, would you want more books done after the second one.
Ad blocker interference detected!
Wikia is a free-to-use site that makes money from advertising. We have a modified experience for viewers using ad blockers

Wikia is not accessible if you've made further modifications. Remove the custom ad blocker rule(s) and the page will load as expected.