This was from my local weather channel's facebook page and this was the taken in Texas in 1995 and I think some of yous might remember this.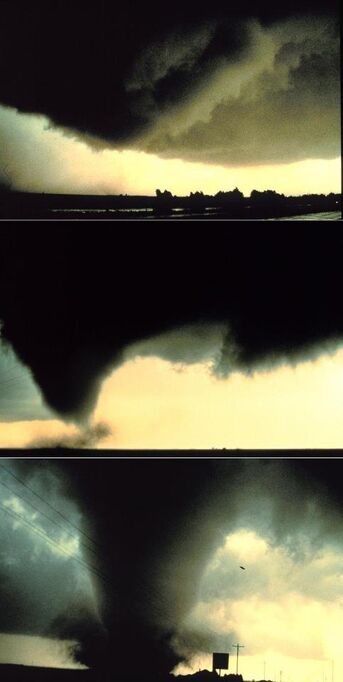 That was the first stage of the Tornado.
The Second stage of The Torando.
The Last Stage of the Torando for it to hit the floor.
So are you facinated by Torandoes, I am. I want to see one.
Ad blocker interference detected!
Wikia is a free-to-use site that makes money from advertising. We have a modified experience for viewers using ad blockers

Wikia is not accessible if you've made further modifications. Remove the custom ad blocker rule(s) and the page will load as expected.