Since Twilight is all over for now, the author is now waiting for her other film The Host to come out on the big screens and Stephenie Meyer has grown from a small town story book author to being on the New York best sellers list and that is a huge step. Stephenie has talked to Entertainment Tonight about the popularity with Twilight and the cast and crew, here is the clip provided by them.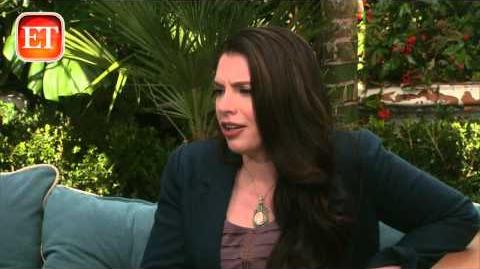 Looking at this she has talked about the three leading cast members in The Twilight Saga, (Robert Pattinson Taylor Lautner and Kristen Stewart) who plays now vampire lovers Edward Cullen and Bella Cullen and best friend Jacob Black). She talk about them on how they support other people on the sets and she has even stated once that Robert is actually a nice and humble person to be around. So I have even provided an interview with Robert, Taylor and Kristen with ET.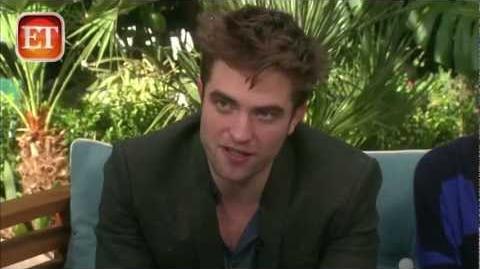 So as it was just said in the past with all the craze with Breaking Dawn - Part 2's DVD/Blu-ray release is coming up soon and it will be all over for now and it is over for the cast that has been the iconic roles for five movies and it has been a pleasure in watching a movie franchise grow from being a small bugdet film to a mutli-million one and it has made over $500,000,000 since it started, and it may looks like it may not be over just yet, Stephenie Meyer has stated a few years ago that since all her Twilight novels have been put into movies except for The Short Second Life of Bree Tanner and I am feeling that it might be a movie soon.
Thanks for taking the time to read my news article and I am so excited to talk to many of yous on different Wikia's.
Ad blocker interference detected!
Wikia is a free-to-use site that makes money from advertising. We have a modified experience for viewers using ad blockers

Wikia is not accessible if you've made further modifications. Remove the custom ad blocker rule(s) and the page will load as expected.