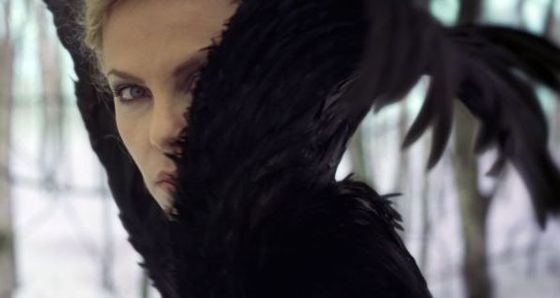 'Oh yay! We broke even, let's make another!' That seems to be the sentiment of a fair few Hollywood movie makers of late. And the guys behind Snow White and the Huntsman are no exception.
While Kristen Stewart, Chris Hemsworth, and Charlize Theron are battling Men in Black 3 and The Avengers in the US box office, Universal is fortifying the home-front and is already moving forward with plans for the sequel. With the old story having set up the new story, and the new movie having established any deviations from the original, it only goes to follow that the sequel to Snow White and the Huntsman will be wheeled out in no time.
According to Collider, Universal Studios have set David Koepp (Spider-Man, Jurassic Park, Mission: Impossible) to write the script. Director Rupert Sanders may or may not be back, but stars Kristen Stewart and Chris Hemsworth are optioned for two more movies. Might they manage to bring back Charlize Theron, too?
We recently heard rumors that the sequel would be all about the huntsman. And we also know that KStew really enjoyed her role in the modern take of the classic fairy tale. So will the sequel focus on these two leads and a possible Twilightesque fantasy love story? Some of us left the cinema feeling disappointed with the lack of romantic disclosure after the first movie; no traditional happy ending and — more worryingly — no wedding!! So perhaps this will be our chance…
I think we'd all agree that there was a decent story in the movie somewhere, it just could have been afforded more time to develop. The makers seemed a bit confused about whether the movie should focus on an epic rebellion, a fantasy romance, or a coming of age tale. There's definitely time to work that out for the sequel, but it might benefit from some time and focus. What do you think?
Excited for Snow White's return?
Ad blocker interference detected!
Wikia is a free-to-use site that makes money from advertising. We have a modified experience for viewers using ad blockers

Wikia is not accessible if you've made further modifications. Remove the custom ad blocker rule(s) and the page will load as expected.