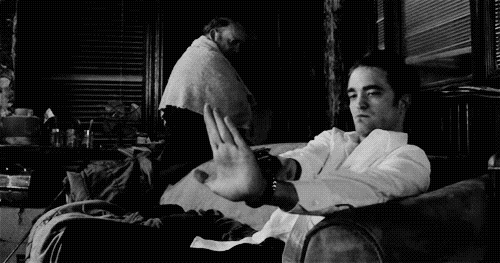 Twilight star Robert Pattinson has maintained his place as the world's sexiest man - despite being publicly humiliated over Kristen Stewart's cheating scandal.
The British star, 26, who is said to be rekindling his relationship with Twilight co-star Kristen, 22, following her admission that she had an affair with her Snow White And The Huntsman director Rupert Sanders, has won the accolade for the fourth year running.
Fellow British actor and Avengers Assemble star Tom Hiddleston is second in Glamour's list of 50 sexiest men, followed by heartthrob Johnny Depp.
Prometheus star Michael Fassbender is fourth and Sherlock actor Benedict Cumberbatch is in fifth place, up from 33 last year.
The top 10 is completed by Robert Downey Jr, Twilight star Taylor Lautner, The Vampire Diaries' Paul Wesley, Scottish star James McAvoy and Immortals actor Henry Cavill.
One Direction's Harry Styles is at 21 followed by his bandmates Zayn Malik (27), Niall Horan (34), Louis Tomlinson (48) and Liam Payne (77).
The top 50 also includes David Tennant (39), Colin Firth (41), Doctor Who star Matt Smith (42), David Beckham (46), and Justin Bieber, who slips two places from last year to 49.
Over 40,000 people voted in Glamour magazine's 50 sexiest men of 2012 poll.
Here are some of the list:
The top 20 of Glamour's 50 Sexiest Men for 2012
(Last year's position in brackets)
1. Robert Pattinson (1)
2. Tom Hiddleston (new entry)
3. Johnny Depp (3)
4. Michael Fassbender (31)
5. Benedict Cumberbatch (33)
6. Robert Downey Jr (re-entry)
7. Taylor Lautner (2)
8. Paul Wesley (59)
9. James McAvoy (14)
10. Henry Cavill (15)
11. Cory Monteith (29)
12. Ian Somerhalder (25)
13. Ed Westwick (21)
14. Alexander Skarsgard (7)
15. Joe Manganiello (41)
16. Danny O'Donoghue (new entry)
17. Ryan Gosling (46)
18. Christian Bale (re-entry)
19. Chris Hemsworth (37)
20. Tom Hardy (47)
Ad blocker interference detected!
Wikia is a free-to-use site that makes money from advertising. We have a modified experience for viewers using ad blockers

Wikia is not accessible if you've made further modifications. Remove the custom ad blocker rule(s) and the page will load as expected.