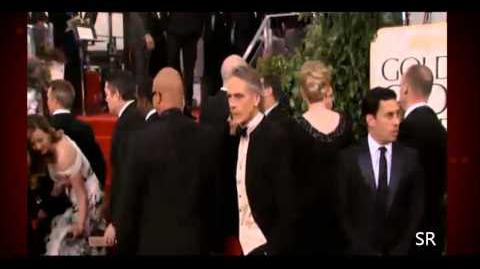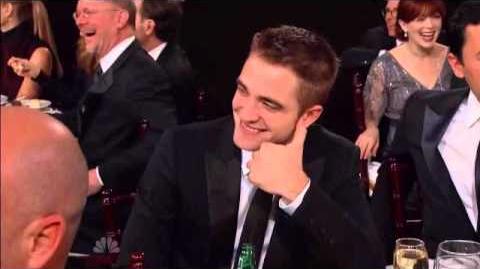 Article
Robert Pattinson (Edward Cullen) likes the Golden Globes and came to present voluntarily opposite Amanda Seyfried for adapted screenplay -- a rather surprising admittance from the press-shy Pattinson.
The 26-year-old actor is thrilled to not have to talk about vampires ever again, though he said all his questions on the red carpet were bloodsucker-related.
Pattinson is clearly here just to celebrate and is rooting for Joaquin Phoenix, though he's never met the actor. "The Master" was his favorite movie of the year.
Eddie Redmayne, a fellow Brit, saunters over to the table. "We're at the same table," he sings to Pattinson, clearly excited to be seeing his old friend. Redmayne is also in a celebratory mood, thrilled he has nothing to do Monday and happy to hang with old friends.
"Let's go find the bar, now," he says to Pattinson, and the two head for a quick drink before the festivities begin.
Source: http://www.latimes.com/entertainment/envelope/gossip/la-et-mg-golden-globes-2013-robert-pattinson-20130113,0,6373230.story
Ad blocker interference detected!
Wikia is a free-to-use site that makes money from advertising. We have a modified experience for viewers using ad blockers

Wikia is not accessible if you've made further modifications. Remove the custom ad blocker rule(s) and the page will load as expected.