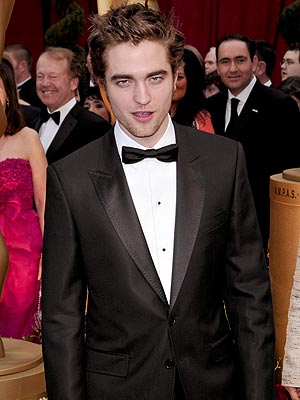 Robert Pattinson continues to climb the '"Hollywood"' career ladder and has got himself ANOTHER leading role!
Earlier we learned that the actor is going to play the military interrogator who led the capture of Saddam Hussein in Mission: Blacklist and now we're hearing he's also headlining the Australian-set suspense thriller The Rover.
'David Michod', who burst onto the scene with the "Oscar-nomiated film Animal Kingdom", is writing and directing the gritty flick.
The story follows Pattinson relentlessly pursuing criminals through the Outback after they steal his car.
He's not so much worried about the car as he is about what's inside of it!
Those are all the specifics we know so far, but we're intrigued.
Guy Pearce is also set to star, but we're not sure in what role.
We imagine he's the bad guy who stole the car, but we'll see as more details emerge.
With choices like this and Cosmopolis, it's obvious R-Patz is trying to distance himself from his PG-13 Twilight image.
Based off of the trailers we've seen for the David Cronenberg film, we'd say his plan is working.
He'll always be a seksi vamp to us, but he's gotta win over his critics somehow.
Ad blocker interference detected!
Wikia is a free-to-use site that makes money from advertising. We have a modified experience for viewers using ad blockers

Wikia is not accessible if you've made further modifications. Remove the custom ad blocker rule(s) and the page will load as expected.