[[Robert Pattinson|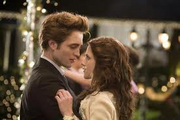 Robert Pattinson]] (
Edward Cullen
) and
Kristen Stewart
(
Bella Cullen
) are no longer together after Rob learned that Kristen hooked-up with "Snow White and the Huntsman" director, Rupert Sanders. It has not been the easiest time for Rob who is going through a very public break-up but his fans have been so supportive and he is so grateful for that. On August 26, Entertainmentwise reported that Rob thinks his fans are "amazing." "It's just that there is something elemental about the '
Twilight
' books and the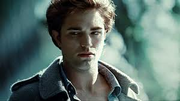 movies
. The core story has connected to people. The fan love from that is kind of amazing. I guess it's so much better than everyone hating you," Rob said.
Robert Pattinson and Kristen Stewart dated for about 4 years. No one saw their break-up coming, especially not Rob who was reportedly blindsided by the whole cheating scandal. Many " Twilight" fans believed that "Robsten" would end up getting married—no one could have predicted that such a public scandal would rock the ultra-private couple.
As previously reported, Rob and Kristen both moved out of the home that they once shared together. They have not talked as far as the public knows and sources say that Rob wouldn't consider forgiving Kristen in his wildest dream. He is extremely hurt by his ex's actions and really, who can blame him? At least he has the support of him thousands of fans.
Robert Pattinson and Kristen Stewart will come face-to-face at the premiere for "Breaking Dawn - Part 2." They will also be doing a press tour together although some sources say that Rob has requested that Kristen not be anywhere near him. Needless to say, it will be interesting to see how they handle things when the time comes.
Source: Robsten over 4 good, :'(
For more news click on these links below: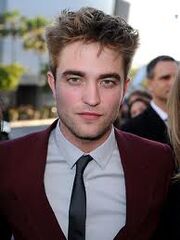 Thanks for reading, keep posted for more news.
Ad blocker interference detected!
Wikia is a free-to-use site that makes money from advertising. We have a modified experience for viewers using ad blockers

Wikia is not accessible if you've made further modifications. Remove the custom ad blocker rule(s) and the page will load as expected.