Our very own Robert Pattinson was on a TV News Program in Canada a day or a few days ago and this gif was taken from the show.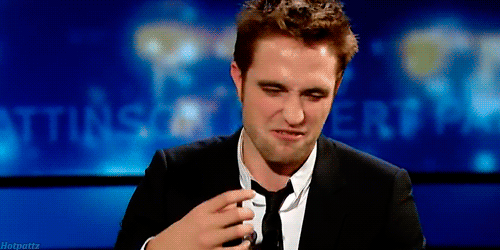 He didn't go to the MTV Movie Awards due to he was promoting both of his films Cosmopolis and Bel Ami and are you ready to see more of him as Edward Cullen in Breaking Dawn: Part 2, I am so excited.
Enjoy!!!
Ad blocker interference detected!
Wikia is a free-to-use site that makes money from advertising. We have a modified experience for viewers using ad blockers

Wikia is not accessible if you've made further modifications. Remove the custom ad blocker rule(s) and the page will load as expected.