The Host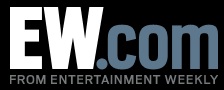 Entertaiment Weekly was another one of those news outlets that had some exclusive time on the set of The Host before they finished filming. Here we have a first look at Jack Abel as Ian O'Shea – who of course falls for the alien Wanderer who is inside of Melanie (who of course loves Jared). Nice and complicated, right? EW has a great interview with Jack as he talks about working with Stephenie Meyer and the film's director, Andrew Niccol. Read more below: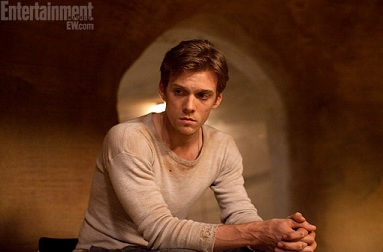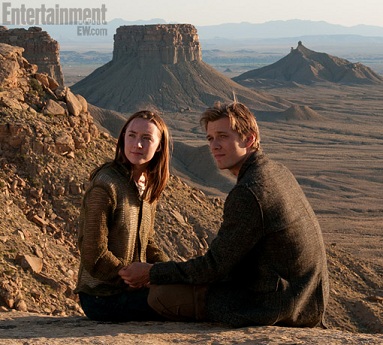 '''It's kind of like a love quadrangle.'''''
Yeah, a love box [laughing], between my feelings for Wanda, the alien inside the body, and Jared's feelings for Melanie, the human who he's known, whom Ian has never known. Ian has only known this alien.
Question 1
'''What is that like to play? I know that's tricky for Saoirse, but you're dealing with essentially two different characters.'''
I was really lucky. It was much easier for me than for Max and Saoirse, because my scenes with Saoirse were mostly with her as Wanda. So the physicality we created for both of us was just that: For me, that entity was just Wanda. Andrew Niccol and I [discussed] that Ian was much more evolved than most people in the cave, second to Jeb. His biggest muscles were his heart and his brain. He's able to understand that yes, Jared may love the human, but he hates the alien. [Ian] has grown to understand [the alien], and through understanding, grown to love her.
Qestion 2
''''I know Stephenie Meyer was on the set a fair amount. What was that like, knowing that you were interpreting something that had lived in her head for so long?'''''
The thing about Stephenie is that she's highly collaborative. If you have ideas — and we had ideas about the sequels [to the book] — she was like, "Tell me! Tell me!" There were a couple of times I was like, "How 'bout this?" And she was like, "Well, I'll think about it." And that's always so relieving as an actor, because we all want to bring something to the table, and we all understand that the film we're making is the writer's baby. There's parts of you that want to honor their vision. There's parts of you that have your own vision. And she welcomes that process with open arms. I got her blessing early on with what I was wanting to do with him, and because of that I was able to not think about it so much. She's kind of the ghost on set anyway. Unless you go find her and have a conversation, she's not coming up to you to give you notes or change your performance. She's really, really great about that.
Source:Twilight Anonymous Article
Source: Click Here To read the Full Article
Enjoy!!!!!
Ad blocker interference detected!
Wikia is a free-to-use site that makes money from advertising. We have a modified experience for viewers using ad blockers

Wikia is not accessible if you've made further modifications. Remove the custom ad blocker rule(s) and the page will load as expected.