Well, it is almost the weekend and I have already got it all planned out.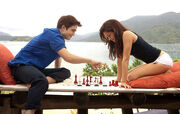 I am going to watch Twilight on Saturday because of I have got other shows to watch on TV that day. So only just one which I am happy with. I am going to catch up on Grimm, Secret Circle.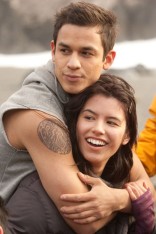 I am going to watch New Moon on Sunday because I have to catch up on my True Blood information.
I am going to watch Eclipse on Monday because I count it has a weekend and I am going to be catching up on Gossip girl and Vampire Diaries.
So, I have got it all planned. Plus when I buy Breaking Dawn Part One, I am going to have a marathon so when I go to bed the next morning will be around 3-4 am in the morning. So I am going to be sleeping in the next morning. I am going to do it where I don't have college.
I am so excited for The Twilight Saga Breaking Dawn Part One to come out on DVD so that I can buy it. But we have to wait ten more months to see The Twilight Saga Breaking Dawn Part Two, which is an effort to my point of view.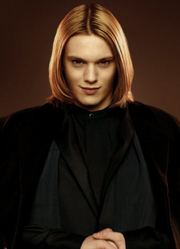 Plus I want to know what Twilight movie do you think is the best. Because I think Twilight because it is the introduction to the Twilight Saga.
For the past twenty and almost twenty one years I have got to like a few franchises like The loin king, Harry Potter, Circus De Freak and Twilight Saga. I have found that all my fave franchises are ending before I am not even twenty two. But I am so angry because of it. But I can move on to the next Thing, when it does end up finishing.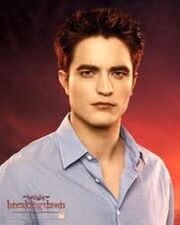 Plus, I am looking forward to finally see the Twilight Saga end in a good end. But even though it is going to hurt me but I am a strong person I have to basically just think to myself. The actors in Twilight Cannot do the roles as the characters for ever. They are going to be too old to do so.
Plus I want to ask you this random question. Do you believe that ghosts exists. It has been a question that I would ask plenty of people but they all say different things.
Happy Birthday to all who was born today and may all your dreams come true. From your fellow Twilight Fan Edward_Is_Better_23

It will be nice to meet all you's in person. I am sure we will be friends. I am sorry that this blog is too long.
Ad blocker interference detected!
Wikia is a free-to-use site that makes money from advertising. We have a modified experience for viewers using ad blockers

Wikia is not accessible if you've made further modifications. Remove the custom ad blocker rule(s) and the page will load as expected.