Lee Pace, who played Garrett in The Twilight Saga: Breaking Dawn - Part 2 and appears in The Hobbit trilogy as Thranduil, is close to nabbing a major role in Disney and Marvel's The Guardian of the Galaxy.
Pace is in final negotiations to star as Guardians of the Galaxy's villain. Marvel hopes the superhero film set in space will be their next Avengers franchise.
Guardians of the Galaxy will be directed by James Gunn. He recently said that the film's production would be casting out of England, so it's no surprise that Pace – a British actor – was chosen.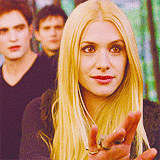 The space thriller is expected to take place outside of our galaxy in order to give the story's plot line a unique perspective from outer space films we've seen in the past.
Just last week we learned that The Walking Dead star Michael Rooker will play Yondu. We also know Chris Pratt will play Star Lord, Zoe Saldana will play Gamora, and Dave Bautista will play Drax the Destroyer. In addition, Ophelia Lovibond is involved, but her role is unknown at this time.
Guardians of the Galaxy follows a futuristic, alien superhero team protecting the galaxy from evil, lead by Peter Quill. The team first appeared in Marvel comics in 1969, but weren't given their own series until the 1990s. Check out our latest news on Guardians of the Galaxy, as the film will hit theaters August 1, 2014. and Disney plans an August 1, 2014 release date.
Source: Lee is a Villian? What???
---
---
Ad blocker interference detected!
Wikia is a free-to-use site that makes money from advertising. We have a modified experience for viewers using ad blockers

Wikia is not accessible if you've made further modifications. Remove the custom ad blocker rule(s) and the page will load as expected.