[[Kristen Stewart|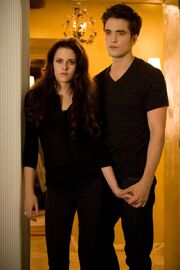 Kristen Stewart]] (
Bella Cullen
) Furious Over
Robert Pattinson
(
Edward Cullen
) Neglecting Her??
But we thought things were oh-so hot and sexXxy between them right now!
Apparently things just aren't fiery enough with these two because Kristen Stewart is now pissed at her main squeeze, Robert Pattinson. How could anyone be mad at Edward?? Well, KStew has found a way since R-Patz is off in Australia having loads of fun filming without her. It seems KStew is totes upset Rob isn't making enough time for chats with her in order to hold this rocky romance together.
A source revealed:
"Kristen is angry with him because she thinks he's not giving her enough attention – it's absolutely killing her. So, she's told him off and said she wants more messages, updates…. Anything…. so she doesn't feel forgotten about!" Maybe she's feeling those steamy Skype sessions are a little one-sided?? If she shows you hers, Rob…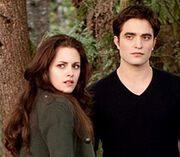 But if he doesn't start acting like a devoted boyfriend, it sounds like the end could be near as the source added:
"Rob and Kristen are at a crossroads right now as to whether he finally accepts they are back together or not."
Uh oh! Is this the end for Bella and Edward?
Source: http://perezhilton.com/2013-01-31-kristen-stewart-robert-pattinson-relationship-neglect-australia#.UQt7uh2cdn0
Ad blocker interference detected!
Wikia is a free-to-use site that makes money from advertising. We have a modified experience for viewers using ad blockers

Wikia is not accessible if you've made further modifications. Remove the custom ad blocker rule(s) and the page will load as expected.