Kristen Attends The 'Snow White and the Huntsman' LA Screening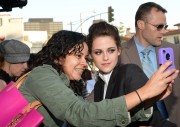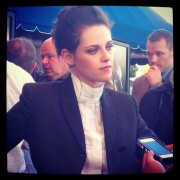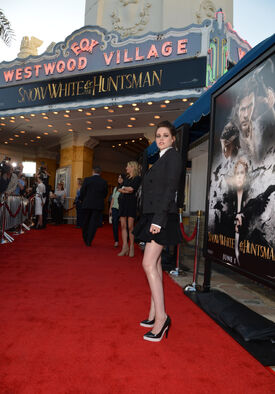 Kristen Stewart attends to her movie Snow White And The Huntsman in LA and launched to the movie. It is unknown if her fellow cast members Charlze Therone and Chris Hemsworth were there, but I am sure they were. But who is excited to see the movie, up on the big screens. Kristen did a fabulous job on it, she makes a perfect Snow White and It is unknown that her Twilight boyfriend Robert Pattinson was there with her to support her like he did in Cannes. But I like how she is dressed, a nice blouse, a jacket and a nice skirt and some great shoes to go with it. I was wondering if she and Robert are going to be going out more together as a couple since they are out in the open.
But I am sure that many Twilight fans are asking questions about Breaking Dawn: Part 2 and it seems it is driving them insane with the long wait till the last ever Twilight film to reach the big screens. like myself have been saying why can't it be released earlier then normal, like September November is such a long wait and fans like myself will be going crazy waiting seeing Bella a vampire finally after all this time, after she asked what she asked for in the end. But that left Bella immortal now and Bella having to explain to Charlie everything excpet for the vampire transformation.
So are you's going to see SWATH when it has reached your cinama's or theatres out there, I am going to. Plus, I have got more SWATH Gif's still on my computer but, I am just going to save them and give you them later one. As a present, so yeah.
Thanks for reading my blog.
Ad blocker interference detected!
Wikia is a free-to-use site that makes money from advertising. We have a modified experience for viewers using ad blockers

Wikia is not accessible if you've made further modifications. Remove the custom ad blocker rule(s) and the page will load as expected.