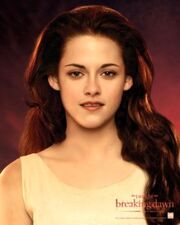 Kristen Stewart had to pull out of her mum's debut film K-11 due to filming snow whote and the huntsman but her mum has tweeted that she will make a cameo!
From E! Online:
Eonline- "So Who will she play?"
Jules- "Kristen has been supportive of K-11" Jules told us exclusively "But you'll have to look very hard to find her. It is a mirco-cameo"
Actually, we should say you'll have to listen very hard. But Kristen's role is actually a voice over.
Jules- "We already finished shooting the movie, but Kristen still wanted to be a part of it in some way" Jules said.
It is nice to see how supportive she is of her mum. You can follow her mum on twitter @RealJulesStew.
I am going to see it.
Ad blocker interference detected!
Wikia is a free-to-use site that makes money from advertising. We have a modified experience for viewers using ad blockers

Wikia is not accessible if you've made further modifications. Remove the custom ad blocker rule(s) and the page will load as expected.