While at the recent Toronto Internation Film Festival (TIFF), Kristen Stewart walked the red carpet and participated in several press interviews for her new movie, On The Road. Here the Washington Post has some clips of Kristen's interviews where she talks about the challenges she was facing on the red carpet for On the Road, and what she's going to face come November with the promotion and red carpet for Breaking Dawn - Part 2.
Stewart said she never thought about skipping the festival, where the film played ahead of its U.S. theatrical release in December.
She said it was important to be there with director Walter Salles and co-stars that include Kirsten Dunst and Garrett Hedlund, who like Stewart had worked for years to get the film made.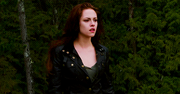 "We have been waiting for this thing to be unleashed for so long. It was sort of one of those situations where you just have to put yourself in your body and go appreciate the moment,"
Stewart said in an interview Saturday.
Coping with photographers and TV crews at Thursday's red-carpet premiere was a challenge. "I was a little nervous, obviously. I'm always nervous before a red carpet," Stewart said.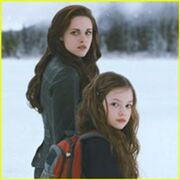 "To be honest, I was just kind of telling myself, like, just don't black out. Be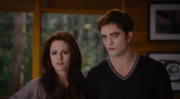 there, don't just figuratively put your head down and barrel though it. Be there, appreciate it. Luckily, very, very much I was able to do that."
In November, Stewart faces some awkward public appearances when she and Pattinson will be promoting "The Twilight Saga: Breaking Dawn — Part 2," the finale of their vampire romance.
Stewart is confident they will get through that all right.
"We're going to be fine," Stewart said. "We're totally fine."
See the full story over at The Washington Post here.
Ad blocker interference detected!
Wikia is a free-to-use site that makes money from advertising. We have a modified experience for viewers using ad blockers

Wikia is not accessible if you've made further modifications. Remove the custom ad blocker rule(s) and the page will load as expected.