Comments

0
Kristen Stewart To Photogs: Buzz Off, Please!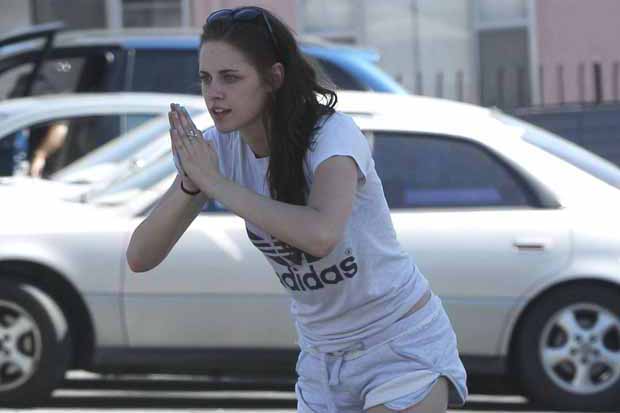 Kristen Stewart (Bella Cullen) may have suspected her affair with Rupert Sanders was in danger of being exposed – the actress asked photographers to stop following her around last week, two days AFTER she was busted.
Always the comedian, Kristen jokingly confronted photogs and did a mock bow to them as she told them to stop following her around Los Angeles.
Just to reiterate – unlike what many news outlets are reporting, these pictures were taken last week and NOT since the scandal broke!
Source: Kristen say Buzz off to paps