"Twilight" chick, Kristen Stewart seems to be missing co-star, Robert Pattinson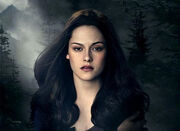 on film that she's "dying" to make another film with her beau.
Given that Stewart and Robert have not been cast in the same film after "Twilight", fans of the "Robsten" duo agree that both stars should be in another flick. With E.L. James' novel "Fifty Shades of Grey". Would Kristen and Robert be willing to play the main characters onscreen?
Stewart has been one busy actress since the "Twilight" hype. From being the new face of Balenciaga to starring alongside actress, Charlize Theron, the 22-year old actress is definitely going places.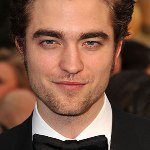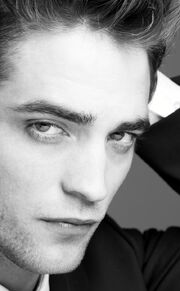 Kristen's new film, "Snow White and the Huntsman" will premiere on June 1, while Stewart's other movie, "On the Road" is yet to release a premiere date.
The highly-anticipated film finale of "Twilight" is set to hit theatres this November. This would also mean the last film Robert Pattinson and Kristen Stewart had starred in together. However, Kristen is hinting on making another film with beau, Robert.
By the looks of it, Robert and Kristen would perfectly fit the roles of Christian and Anastasia in "Fifty Shades of Grey -
http://www.okmagazine.com/news/kristen-stewart-starring-fifty-shades-grey-robert-pattinson
"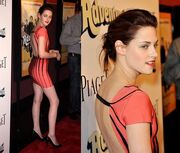 I haven't read the book yet- so I don't know," (
http://www.celebuzz.com/2012-05-16/kristen-stewart-talks-50-shades-of-grey-robert-pattinson-were-a-good-team-exclusive/)said
Stewart in an interview.
Apparently, Kristen and Robert have only heard of the book which means they'll be in one hell of a surprise when they learn about the BDSM scenes. Would the "Robsten" duo be ready for that kind of action? Well, whatever the film, Kristen is "dying" to make another movie with her boyfriend.
"I'm dying to make another movie with Rob, I think that we're a good team," (http://www.hollywoodlife.com/2012/05/16/kristen-stewart-robert-pattinson-fifty-shades-of-grey/)shared Kristen.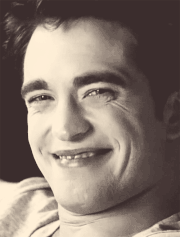 "I think whatever it is needs to be so ridiculously ambitious. So maybe! I just haven't read it, so I don't know what it is, but I would love to work with him again." said the actress.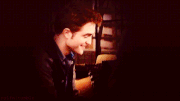 The book was based on the "Twilight" couple as stated by author, E.L. James. So, it would be appropriate to cast Robert and Kristen as Christian and Anna, in case Lionsgate pushes through with the film plans. For now, fans of the "Robsten" couple can only hope and cross their fingers.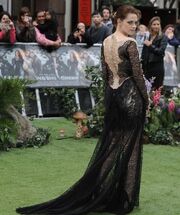 Check out the list of other Hollywood (
http://au.ibtimes.com/topics/detail/574/hollywood/
) stars that could play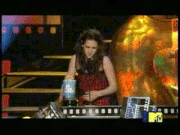 Anastasia Steele here (
http://au.ibtimes.com/articles/336541/20120503/50-shades-grey-anastasia-steele-jennifer-lawrence.htm
) and Christian Grey here (
http://au.ibtimes.com/articles/336497/20120503/christian-grey-50-shades-ian-somerhalder-alexander.htm
).
Ad blocker interference detected!
Wikia is a free-to-use site that makes money from advertising. We have a modified experience for viewers using ad blockers

Wikia is not accessible if you've made further modifications. Remove the custom ad blocker rule(s) and the page will load as expected.