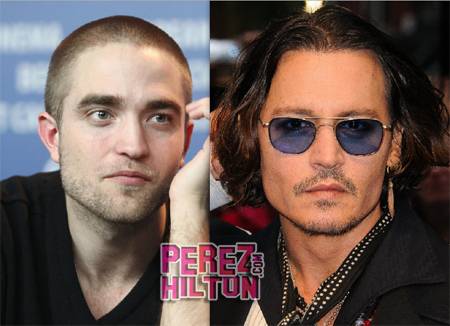 Now THAT'S a movie we'd pay BIG bucks for!!
With Johnny Depp entering the coffin club in Dark Shadows, the Robert Pattinson comparisons are ENDLESS!!
So when he was promoting the film at the London premiere, he finally broke down and joked: There's room for two vampires on this block — as long as he remembers I am the Alpha Vampire.
LOL!! Watch out, Johnny… those Twi-Hards are FIERCELY loyal!!
We'd personally like to see them suck it out for the title, buttt… that's just us! ;-)
Ad blocker interference detected!
Wikia is a free-to-use site that makes money from advertising. We have a modified experience for viewers using ad blockers

Wikia is not accessible if you've made further modifications. Remove the custom ad blocker rule(s) and the page will load as expected.