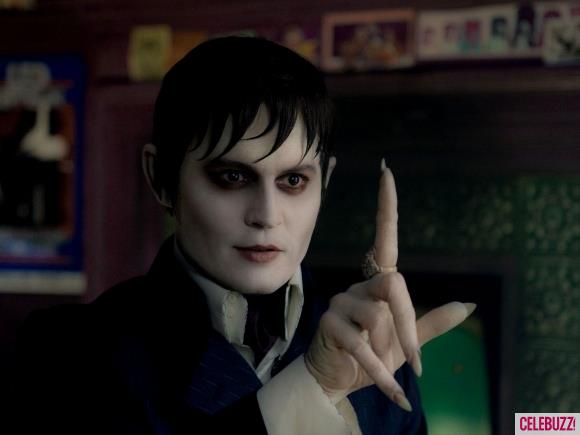 Introduction:
Johnny deep is in my list of fave actors but here is him all dressed up as a vampire. I think he looks hot and that he may have Robert running for his money. This is one pic from his newest movie that is directed none other then Tim Burton himself. It seems Johnny like doing films of his. Do you like his new do? i know I do, it is different seeing him this way other then his normal attair from The Pirates Of The Carribbean as Captain Jack Sparrow the pirate.
Click here if you want to see the full cast and crew of his new movie called Dark Shadows : http://www.imdb.com/title/tt1077368/
Story line:
In the year 1752, Joshua and Naomi Collins, with young son Barnabas set sail from Liverpool England to start a new life in America. But even an ocean was not enough to escape the mysterious curse that has plagued their family. Two decades pass and Barnabas (Johnny Deep) has the world at his feet or at least the town of Collinsport, Marine. The masters of Collinwood Manor, Barnabas is rich, powerful man...Until he makes the grave mistake of Angelique dooms him to a fate worse than death: turning him into a vampire. Then Burying him alive. Two centuries later, Barnabas is inadvertently freed from his tomb and emerges into the very changed world of 1972. He returns to Collinwood Manor to find that his once-grand estate has fallen into ruin. The disfuntional remnants of Collins family fared little better.
Plot keywords:
Vampire
Gothic Horrow
Based on TV Series
Gothic
Genres:
Drama
Horrow
Mystery
Thriller
Details:
It was filmed in USA and the laguage choosen in the movie is English and the released date is 10-5-2012 amd it is also known as Tamsus Seseliai. and was also filmed in Beckenham Place Park, Kent England UK.
Company Credits:
The Production was DAN CURTIS PRODUCTIONS, GK FILMS, INFINITUM NIHIL films.
Techniquical Spacs:
It will be in full colour and it might be in 3D. Which means that it will require for you to watch the movie with the 3D glasses provided your local Cinema's.
Trivia:
Chole Grace Moretz (Carolyn Stoddard) and Gilliver McGarth (David Collins) were also in the film called Hugo but shared no screen time together.
Connections:
It is the remake of the 1966 film "Dark Shadows".
Trailer:
Johnny Deeps Interview with MTV
Ad blocker interference detected!
Wikia is a free-to-use site that makes money from advertising. We have a modified experience for viewers using ad blockers

Wikia is not accessible if you've made further modifications. Remove the custom ad blocker rule(s) and the page will load as expected.