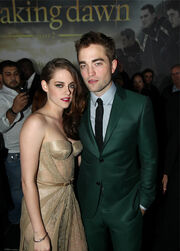 Would top business schools admit an applicant who doesn't have an undergraduate degree?
For most applicants, the answer would be a resounding "no." Then again, most applicants aren't Robert Pattinson (Edward Cullen), the Twilight series hunk, who—according to the National Enquirer—may be shopping around for a B-school to call home.
The Enquirer has reported that Pattinson is considering several schools, including UCLA Anderson School of Management, Harvard Business School, NYU Stern School of Business, and the University of Pennsylvania's Wharton School.
The story said he wanted to take "college-level courses" to sharpen his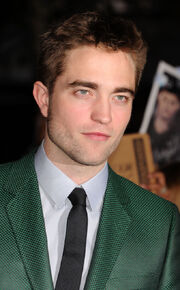 business skills with the ultimate goal of becoming a Hollywood executive. Since half those schools don't even offer undergraduate business programs, Pattinson may have his heart set on an MBA.
(Or maybe not: The Enquirer story has been debunked by Gossip Cop; Pattinson's agent, Stephanie Ritz, didn't return our request for confirmation.)
Getting into a graduate-level program without an undergraduate degree would be quite a feat, even for the otherwise-extraordinary Edward Cullen. Still, B-schools make all sorts of exceptions to the rules for applicants they deem extraordinary in one way or another.
(Tyra Banks, a high-profile star who lacked a college degree, made it into Harvard's executive education program.) We contacted the schools that are supposedly on Pattinson's short list to ask if they would waive the college degree requirement.
"The short answer is we do not accept candidates (humans, vampires or werewolves) without an undergraduate degree," wrote Wharton Admissions Director Ankur Kumar in an e-mail. NYU referred us a Web page that says an undergraduate degree is, in fact, required. Harvard (requirements here) and UCLA (requirements) declined to comment, but also necessitate undergraduate degrees.
"We do receive applications from, and have in the class, students from a myriad of backgrounds and industries," said Kumar. "We have had actors, musicians, and comedians, but alas, no vampires as of yet. We'd happily consider one who has received an undergraduate degree!" (Good to know, for anyone planning a campus visit.)
Source Link: http://www.businessweek.com/articles/2013-01-08/is-twilight-star-robert-pattinson-going-to-business-school?campaign_id=bw.bs.taboola
Ad blocker interference detected!
Wikia is a free-to-use site that makes money from advertising. We have a modified experience for viewers using ad blockers

Wikia is not accessible if you've made further modifications. Remove the custom ad blocker rule(s) and the page will load as expected.