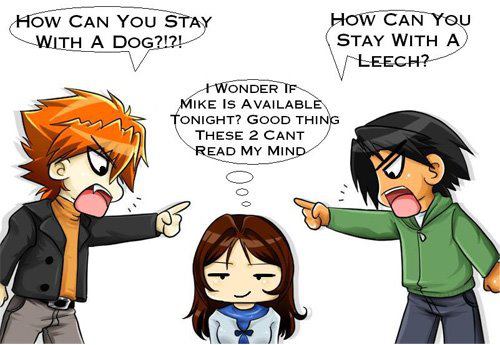 My Version Of The Fight (LOL)
Edward: How can you stay with a dog Bella?
Jacob: How can you stay with a leech Bella?
Bella: I wonder if Mike is available tonight?
Edward: What did you say Bella?
Jacob: Edward but out of it!
Edward: Why should I?
Jacob: It is none of your business and none of mine.
Bella: Quit it, I was only joking.
Edward: That was not a good joke Bella. You could've broken the treaty!
Bella: Oh? Sorry then.!(Says to her self: Good thing these two can't read my mind)
Jacob: Well, that was not nice and I do accept that aolpogy.
Bella: Thank godness.