Press Release:
SANTA MONICA, Calif., June 18, 2012 /PRNewswire via COMTEX/ — To help fans worldwide celebrate Edward Cullen's 111th birthday on June 20, 2012, Summit Entertainment, a LIONSGATE® company, will debut an exciting new teaser trailer for the highly anticipated THE TWILIGHT SAGA: BREAKING DAWN – PART 2.
A 10-second sneak peek of the teaser trailer will be available for download via EPK.tv at 5:30 AM PDT/8:30 AM EDT on Tuesday, June 19, 2012.
Following the release of the first-look, the full teaser trailer will be made available for download on Wednesday, June 20, 2012 at 5:30 AM PDT/8:30 AM EDT via EPK.tv.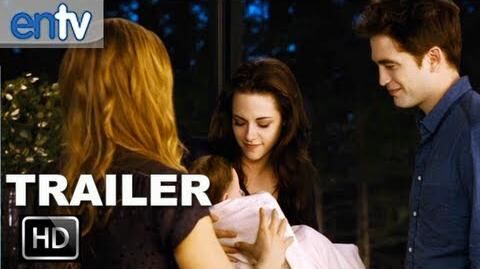 Ad blocker interference detected!
Wikia is a free-to-use site that makes money from advertising. We have a modified experience for viewers using ad blockers

Wikia is not accessible if you've made further modifications. Remove the custom ad blocker rule(s) and the page will load as expected.