Comments

5
Breaking Dawn - Part 2 Soundtrack = I got it on spotify.
So you are looking for Breaking Dawn - Part 2 soundtrack and you are having difficulties with finding it, it has got Bella Cullen, Edward Cullen and Jacob black on the front cover.
Here take a look: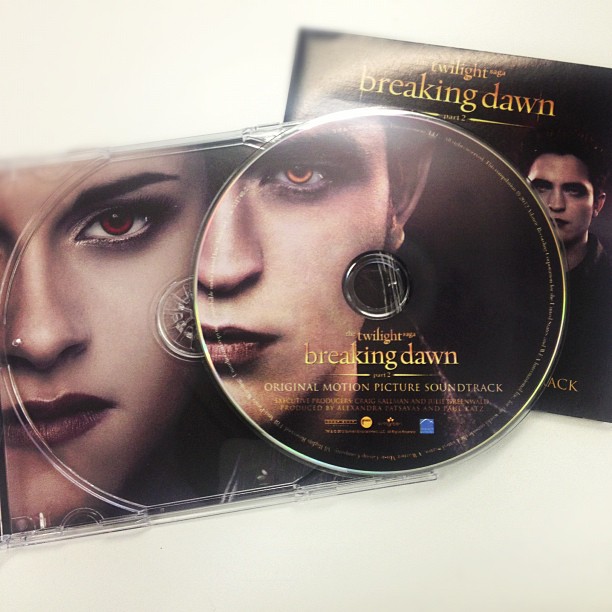 Song List:
Where I Come From — Passion Pit
Bittersweet — Ellie Goulding
The Forgotten — Green Day
Fire In The Water — Feist
Everything And Nothing — The Boom Circuits
The Antidote — St. Vincent
Speak Up — POP ETC
Heart of Stone — Iko
Cover Your Tracks — A Boy and His Kite
Ghosts — James Vincent McMorrow
All I've Ever Needed — Paul McDonald & Nikki Reed
New For You — Reeve Carney
A Thousand Years (Part Two) - Christina Perri
Plus Que Ma Prope Vie — Carter Burwell
Official News About it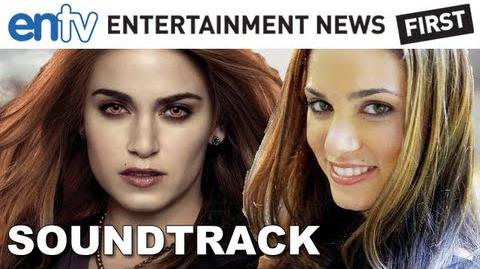 My Point of View
Seeing that I have listened to it via spotify, I have finally am agreeing with some friends on the app. It should have been a lot longer, what with all the stuff that was happening in the movie it was so action packed.
Like with the Fight scene between The Cullens and the Volturi and much much more. Seeing that was the epic punch line to the hole movie. They promised a few twists here and there.
So have you listened to it?
Enjoy listening to the soundtrack.