ESSENCE TWILIGHT " BREAKING DAWN PART 2" COLLECTION Click the link for a closer look at the Collection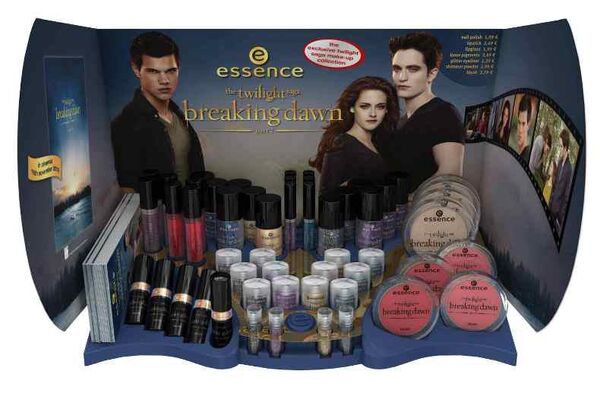 The Limited Edition collection will be available early November so keep your eyes peeled because I'm sure they'll be selling out pretty fast.
Ad blocker interference detected!
Wikia is a free-to-use site that makes money from advertising. We have a modified experience for viewers using ad blockers

Wikia is not accessible if you've made further modifications. Remove the custom ad blocker rule(s) and the page will load as expected.