Comments

0
Breaking Dawn - Part 2 (Soundtrack News 2)
Ad blocker interference detected!
Wikia is a free-to-use site that makes money from advertising. We have a modified experience for viewers using ad blockers

Wikia is not accessible if you've made further modifications. Remove the custom ad blocker rule(s) and the page will load as expected.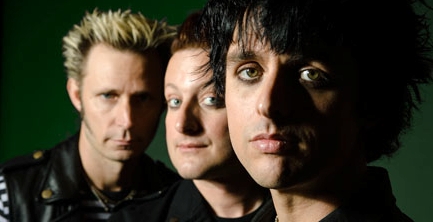 Without any pre-release anticipation, Yahoo! today unveiled the line up of songs and artists appearing on The Twilight Saga: Breaking Dawn - Part 2 soundtrack.
There are quite a few tracks that stand out, such as Twilight star Nikki Reed (Rosalie Hale) appearing on a track with her husband and former American Idol contestant Paul McDonald. They perform a song called "All I've Ever Needed."
Green Day contributed a track called "The Forgotten," while popular artists Ellie Goulding and Passion Pit wrote "Bittersweet" and "Where I Come From" respectively. Goulding's track is produced by her boyfriend and artist Skrillex. Christina Perri returns with "A Thousand Years (Part Two)" – she had appeared with this same song ("Part One?") on the Breaking Dawn - Part 1 soundtrack.
We also want to draw your attention to Reeve Carney's track "New For You" – the artist currently stars in the Spider-Man musical on Broadway.
See the full track list below:
Where I Come From — Passion Pit
Bittersweet — Ellie Goulding
The Forgotten — Green Day
Fire In The Water — Feist
Everything And Nothing — The Boom Circuits
The Antidote — St. Vincent
Speak Up — POP ETC
Heart of Stone — Iko
Cover Your Tracks — A Boy and His Kite
Ghosts — James Vincent McMorrow
All I've Ever Needed — Paul McDonald & Nikki Reed
New For You — Reeve Carney
A Thousand Years (Part Two) – Christina Perri
Plus Que Ma Prope Vie — Carter Burwell
The Breaking Dawn – Part 2 soundtrack will be released November 13. The film hits theaters on November 16. Thanks, Yahoo!.
Source: Twilight Saga: Breaking Dawn - Part 2 Soundtrack News
Nikki Reed and Paul McDonald's song
Another Song from the soundtrack: