Bella Marie Swan Cullen's Big Birthday Bash In Forks Washington
The Town of
Forks
,
Washington
is planning a big birthday party for "
Twilight's
"
Bella Swan
. One resident is hoping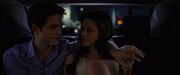 some of the party decorations become a permanet feature in the town. This will make the town more popluar then the books and movies, it will promote all the business's in the area and the town will bloom into a nice town that was brought to life by Stephenie Meyer's books and movies.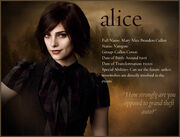 The Forks forum reported last week that commumity member
Rosemary Colendrea
, who is helping plan
Bella's birthday
event, is hoping to launch a museum dedication to
Stephenie Meyer
's series. So far the town owns an arch used in 2008's
Twilight
.
Is hoping to buy a private collection to Twilight props later this year.
The items will be on
display for the three-day Stephenie Meyer's day event
. Which will also feature nighttime reenactment of
Bella and Edward's wedding
. No word if
Alice Cullen
will be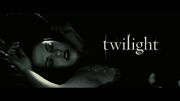 available to decorate for the event. While these items will be lovely to showcase at a short festival, a rather more extensive collection of items will probaly be necessary if a museum is to be built.
Colendrea is also hopeful that a Twilight television series could be filmed in the town. While a TV spin-off the series is a fantastic idea, our favorite concept for a Twilight Television series would have to be set in Seattle, since it would take place at the office of J. Jenks.
Nikki Reed talk about The Last installment of The Twilight saga:
01:46

The Twilight Saga Breaking Dawn - Part 1 Interview With Nikki Reed - "Rosalie Hale"
Ad blocker interference detected!
Wikia is a free-to-use site that makes money from advertising. We have a modified experience for viewers using ad blockers

Wikia is not accessible if you've made further modifications. Remove the custom ad blocker rule(s) and the page will load as expected.