It has been rumoued that Robert Pattinson and Kristen Stewart married, it was reported due to the Australian Famous Magazine that they got married in Cannes. I was wondering have you heard of that kind of news, I just find this horrid, the magazine's are there to exploit celebrities and making them look bad, just for the sake of money and glory.
Here is the proof"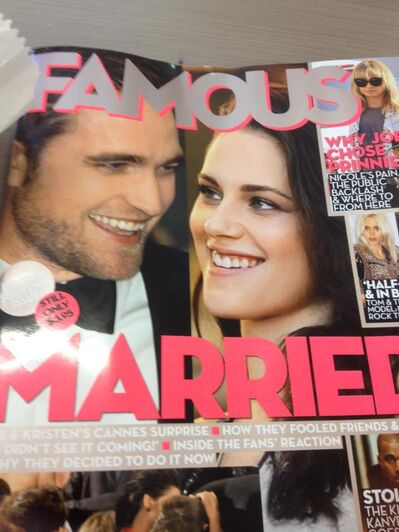 Can you please help me sort this out, I have already asked Taylor Lautner if this was true or not.
Ad blocker interference detected!
Wikia is a free-to-use site that makes money from advertising. We have a modified experience for viewers using ad blockers

Wikia is not accessible if you've made further modifications. Remove the custom ad blocker rule(s) and the page will load as expected.